Painting, Victorian College of the Arts
By Cameron Hurst
When did the VCA become a certified grotty girl academy? You know the sensibility. Work that is crusty, grimy, oily, then, in odd little patches, saccharine sweet. They love a cursive text. The category "teen" is of particular aesthetic and intellectual concern, an impulse-spraying psychosexual spectre. Maybe Jenny Watson started it, with her scratchily painted horse girls. Spencer Lai's work, best described as "fucky" by Audrey Schmidt, and the participants in the Recent Tendencies in Women's Painting group show at Guzzler (Grace Anderson, Hana Earles, Alethea Everard and Evie Poggioli) come to mind as leading contemporary practitioners.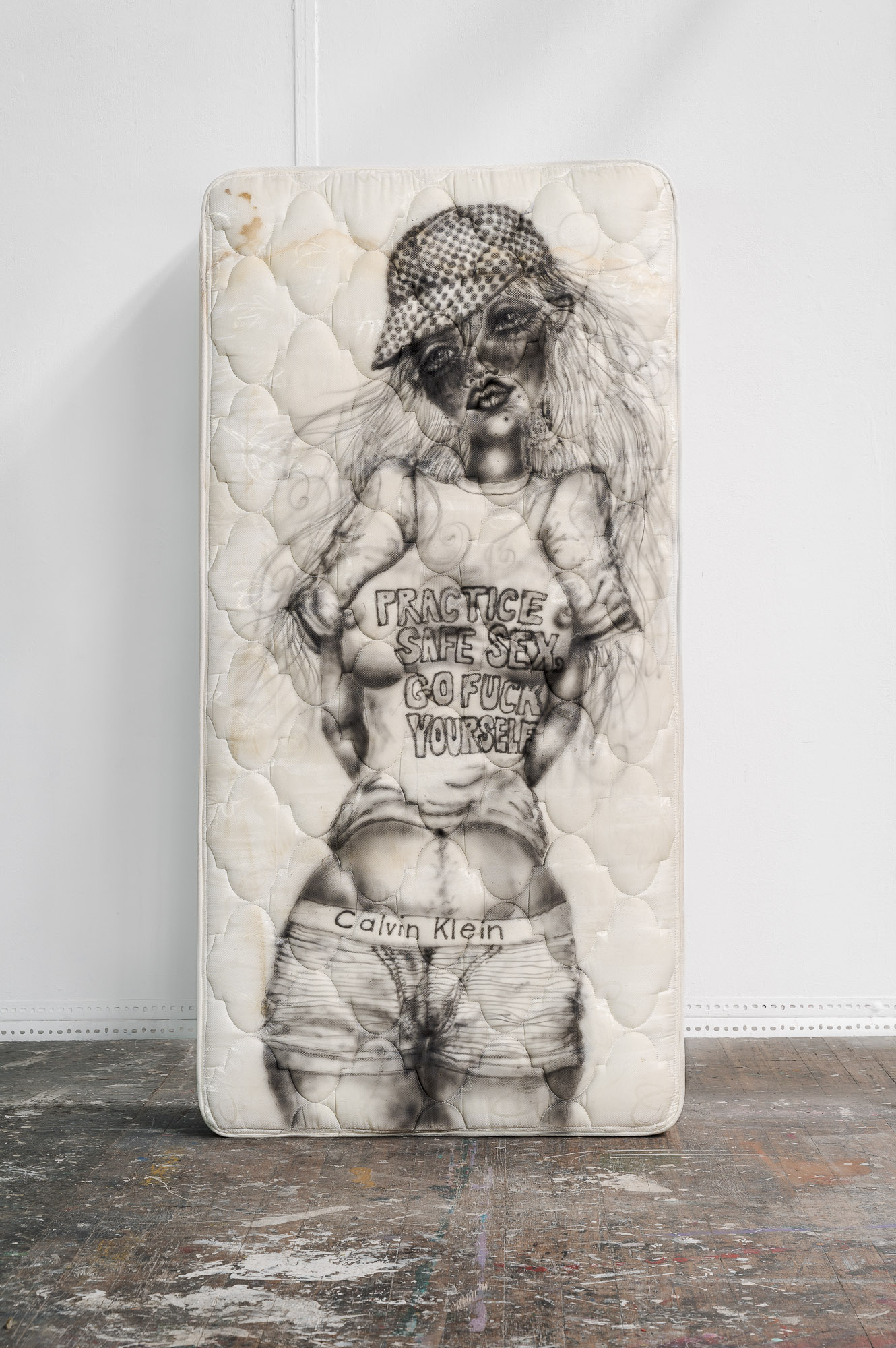 Abella D'Adamo's rankly erotic stained mattress works—aerosolled with life-size figures that look like the hypebae child of a Bratz doll hentai—continue the grot tradition. So, too, I think, do moments from Grace Culley's Hyena (2020) and Savanna Szelski's Before the heart, comes the day (2020). Hyena consists of three beige panels of corrugated polycarbonate plastic, which back a series of brown papier mâché wrought-iron fence segments. It's an exercise in suburban industrial Rococo: textural conflicts play out between the glossy support, the nubbly hand-pressed curlicues and a virtuosically loopy application of PVC glue.
A great section of Szelski's plywood triptych is a floor panel coated in Vaseline, into which letters are greasily embossed. Aphorisms described by the wall text as "found inspirational quotes" are printed on an adjacent panel. "Dream like there's no future"; "Love like you hate yourself". They proffer the nihilistic syntax of algorithmically generated Redbubble merchandise. Returning to D'Adamo's work, I am advised with a similar deadpan didacticism to "Practice safe sex, go fuck yourself". With pleasure, but not on those mattresses.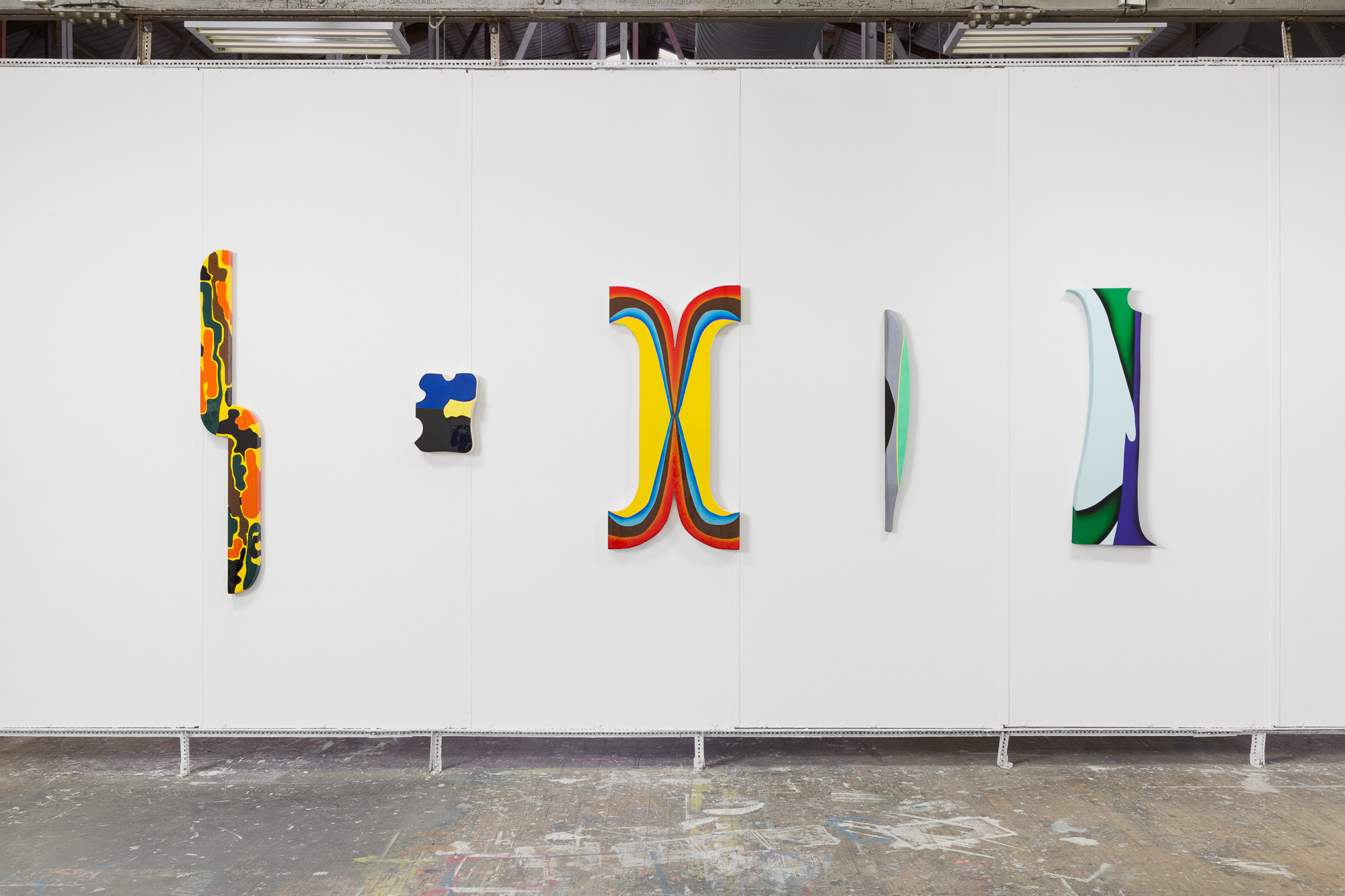 Eschewing their fellow students' post-medium abjection, Jimmy Roche and Madeleine Peters presented confident work on opposite ends of the painterly spectrum. Roche's four colour-field abstractions stood out. Resin-coated slicks of Macca's yellow and summer sky blue were tempered by neutral strips of taupe, grey and dark green. The untitled works could have come straight from The Field, were it not for a distinctly contemporary camouflage motif and the surfboard supports. Peters' ultramarine paintings of domestic quietude vibrated next to 60 brightly glazed ceramic oranges and tangerines (a palette that recurred in Seth Searle's gorgeous, similarly citrus-inflected tableaus in the Honours section).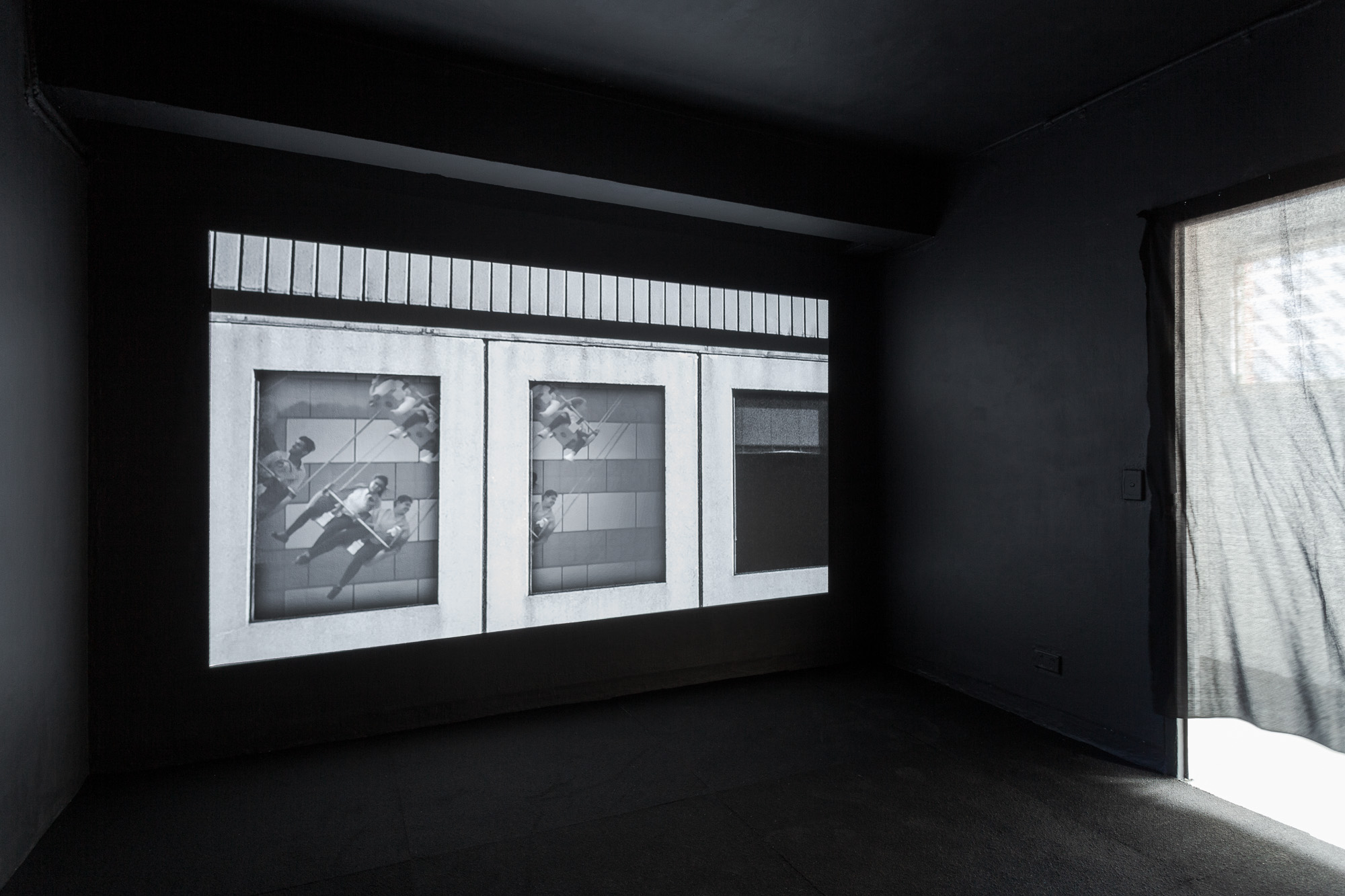 The video works iterated the inventiveness of Painting students working without studio access. In Thomas Minchinton's Cheat me, cheat you (2020), a CGI Frankenstein floated adrift at sea, levitating in and out of the vertical screen in a rhythm reminiscent of lockdown time. The ever-erudite Memo scion Giles Fielke invoked digital artist Ed Atkins and structuralist filmmaker Standish Lawder; I concurred. In a darkened room, I settled in to watch Yundi Wang's film Sleepless (2020). Grayscale horses galloped eerily backwards, and an organ drone rose in volume. I was captivated. Then the call came to move onto the next section, again. At home, I screened the work on Vimeo on my laptop. Look, it was better on the projector in the gallery space, but it was still great.
Add it to the list of compromises that characterise these (strange, unprecedented, interminable …) pandemic times. In spite of them, these artists have put on a cool show, and it deserves some graduation-scale attention. Here's my grotty girl aphorism for our covid-normal festive season: Live. Love. Laugh! Look up their work online.
Cameron Hurst is a writer based in Narrm/Melbourne. She is writing an Honours thesis in Art History at the University of Melbourne.