Bachelor of Fine Art (Visual Arts), MADA
By Annie-Rose Morrison
Entering the Monash Bachelor of Visual Art Graduate show, I told myself I would leave behind all notions of Covid-19. Yet despite this personal mission, I found myself drawn to artworks that use photomedia to articulate the emotions associated with our shared experience of lockdown: the boredom, frustration, wonder, loneliness, optimism and the sometimes placid enjoyment. It seems certain resonances are inescapable.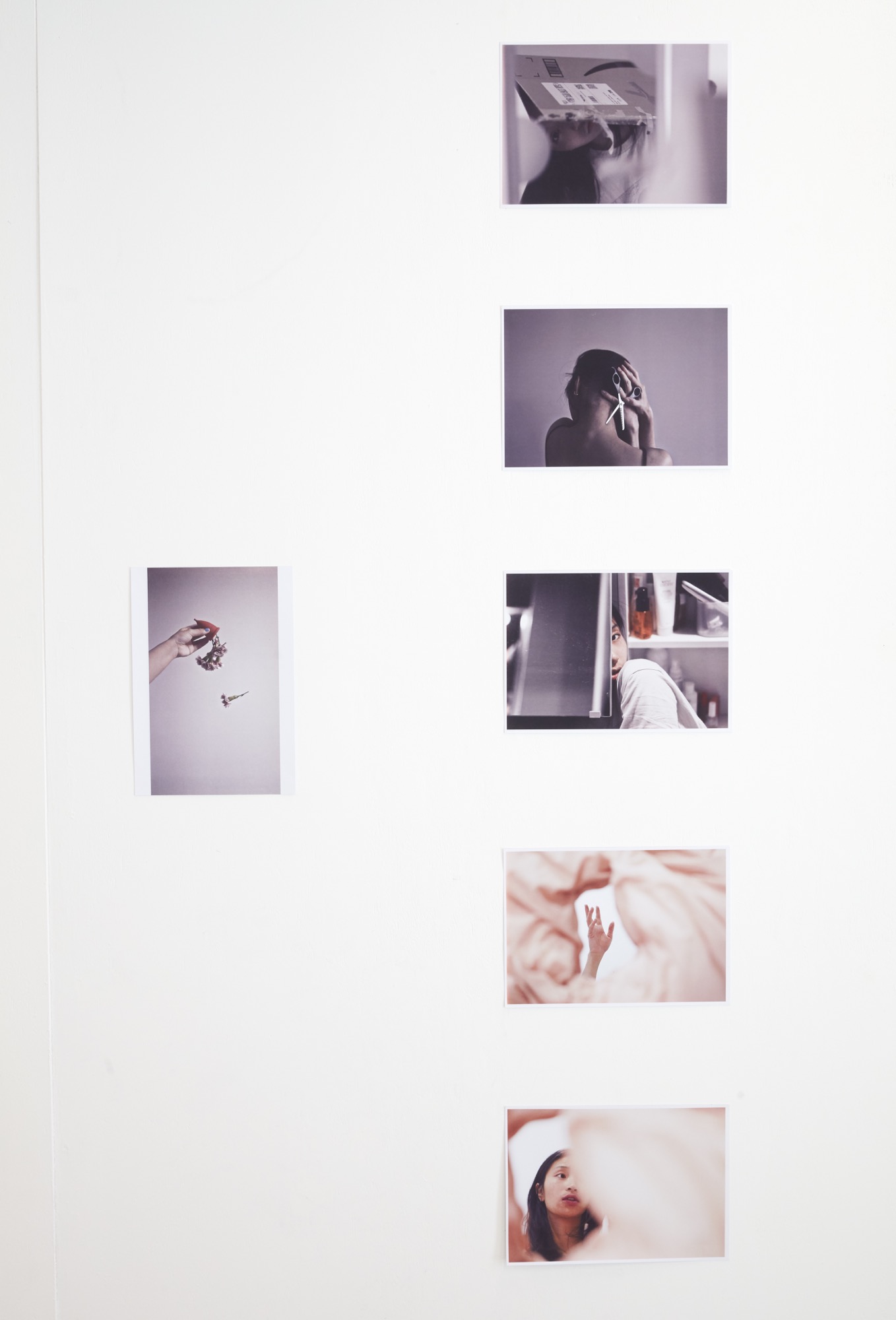 In the photographic series Fragments of Life (2020) by Xiaoyu Du, once forgettable objects take on a new existence as intimate and beautiful forms. In a particularly striking image, a menstrual cup-cum-vase is overturned to release its floral dwellers into mid-air. The flowers hang suspended in time, reminding me of life in the liminal space between normality and lockdown. It is in this space that Du captures the everyday and precarious beauty of the world around us.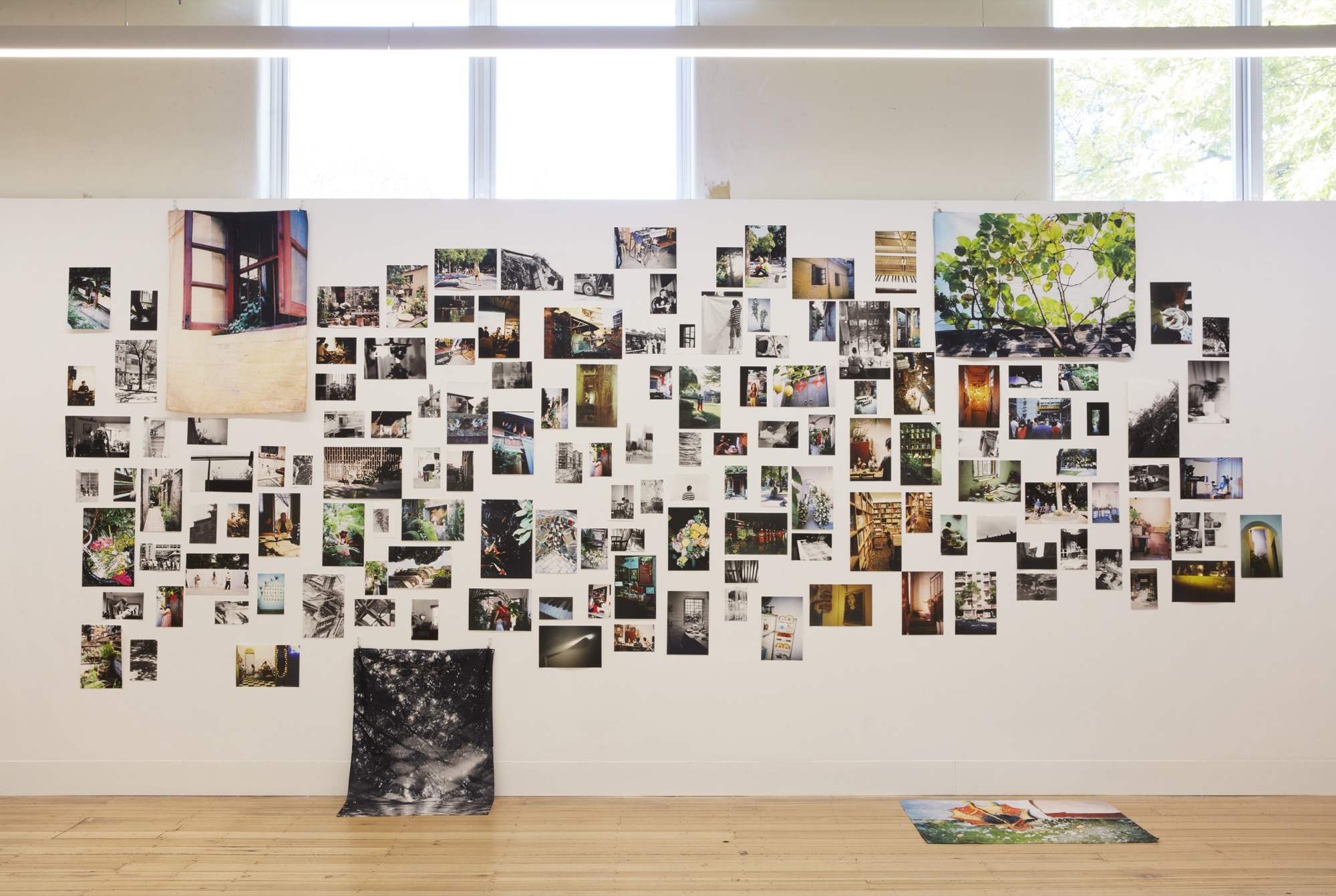 Similarly, Karen Luo turns a lens onto the world around themselves in the photographic series Find My Foshan (2020). Having returned to the city in which they were raised, Luo meticulously documents its everyday life. We experience the artist moving between currents of strangeness and familiarity where anything and everything is photographed and everything is put on display. In this democratised arrangement some images appear to have little in common: I found myself involved in a game of searching the images for recognisable formal links and secret storylines.
Sphinx Wrote's video installation Dream A New Dream (2020) similarly had me contemplating a plethora of images. An invisible user scrolls through various photos, texts, diagrams and drawings, presenting viewers with an endless stream of new content. This scrolling torrent of media is pacifying and akin to my own daily doom scrolling habits. But whereas my own stale feed has been selected by an algorithm based on every like, share or comment and designed to comfort me in its banality, Sphinx Wrote has curated an immersive reality that seems fundamentally more interesting and unexpected.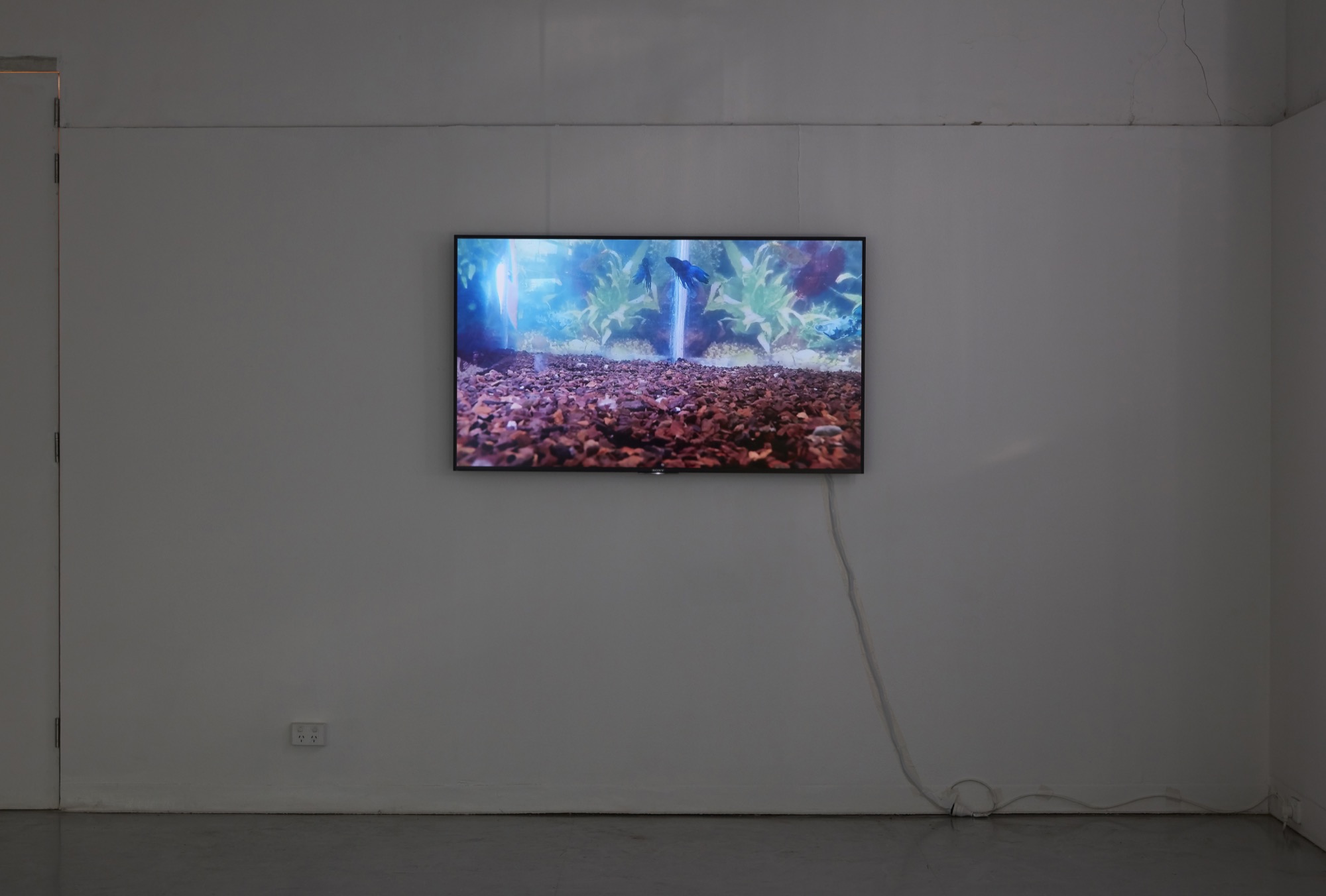 In the opposite corner of the room hangs Veronica Fell's video installation Co-habitation: An Art Critique by Fish, Frogs, Crabs, a Scorpion & Snakes (2020). Two hermit crabs pace around an environment consisting of a plastic maidenhair fern and plastic sculptural objects strewn across a sandy floor. Elsewhere in the video a group of frogs are nearly indistinguishable from the pebbles and rock they lie on, their camouflage only broken by one frog attempting to scale the walls of its glass enclosure. Despite the safe and aesthetically pleasing environment Fell created for these animals, I feel a sense of camaraderie with them. Knowing how it feels to be in lockdown, I secretly hope for their escape.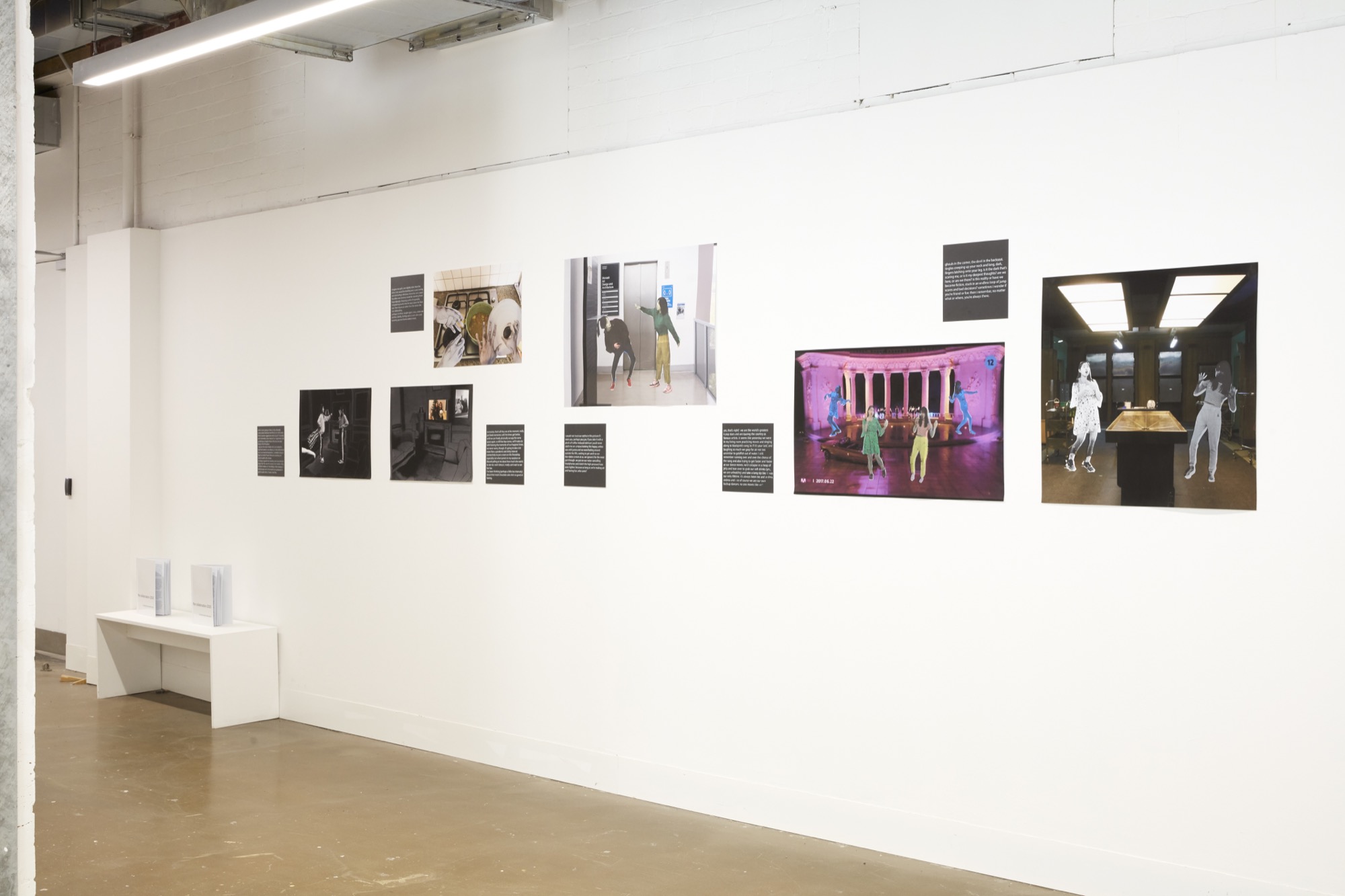 While the subject of lockdown remained inescapable, viewing the artwork of those who turned a camera onto their immediate environments during lockdown I found solace in everyday experiences that were documented, scrutinised and revealed as unique moments in time. I found particular joy in Jamie Lai and Andrea Hare's collaborative project, the collabroation (2020). Instead of documenting their immediate environments, Lai and Hare created an imaginary world presented as digitally constructed screen prints. In the prints we see the pair unencumbered by the pandemic and taking imagined trips across the country together as K-pop stars and on more local trips to the Monash campus. In a solitary year, Lai and Hare's collaborative project is a gentle reminder of a connectivity that can exist and persist.
Annie-Rose Morrison is based in Naarm/Melbourne. She is currently completing her BFA in Art History and Curating at Monash University.