Painting, Victorian College of the Arts
By Jasmine Penman
Art-making has always been an act of remembrance. Nostalgia in art, however, is often criticised for being too gimmicky, too kitsch, too familiar. There's a fine line between remembrance and self-indulgent sentimentality, but this year's class of graduating artists at the VCA managed to tread it carefully. Through the process of active recollection, distant memories and experiences were transformed into objects both beautiful and new.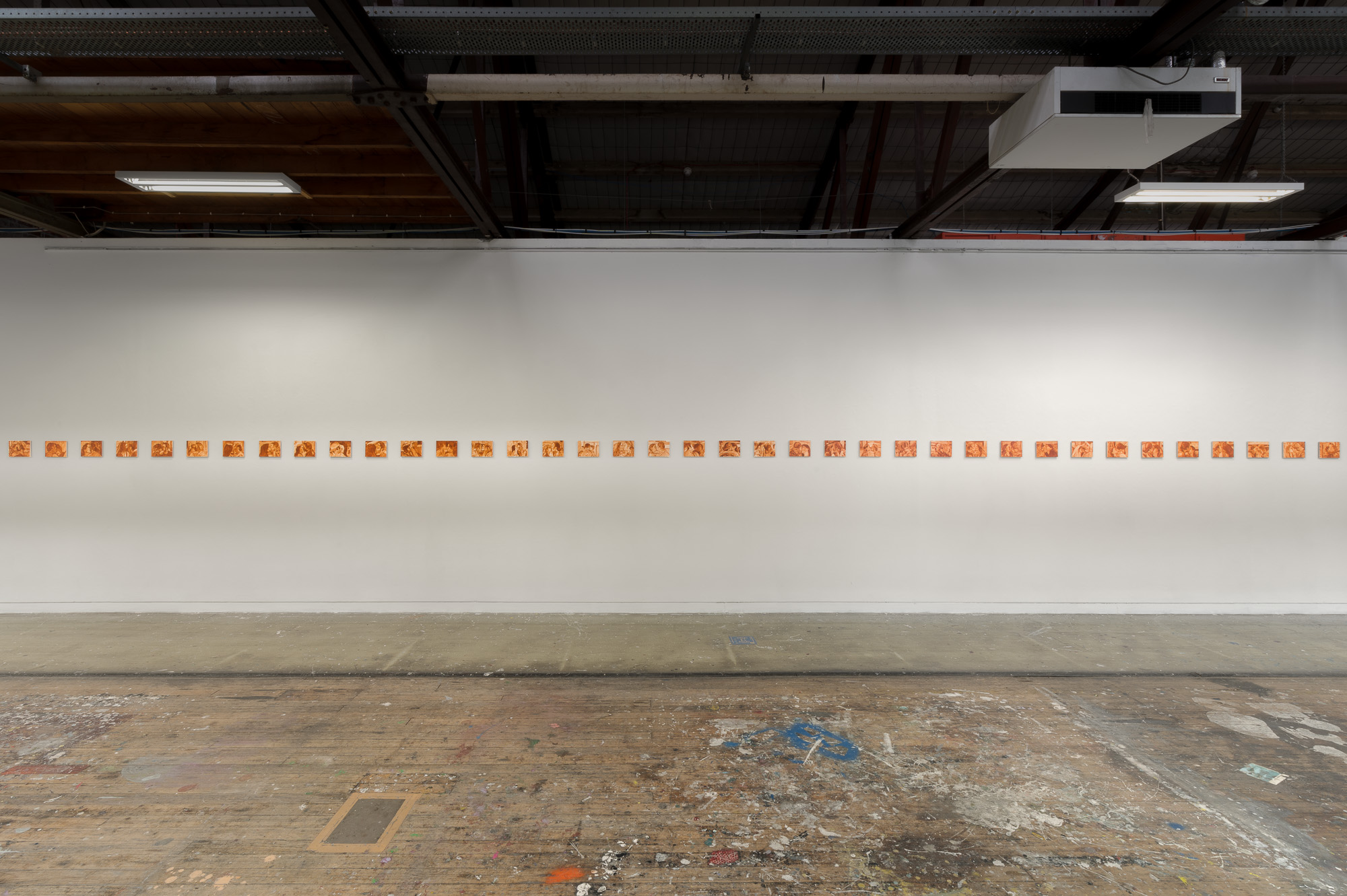 Take Evelyn Pohl, for example, whose work Lorelai and Luke (2020) explores the nature of permanency and collective consciousness. Composed of small sepia-toned canvases displayed side by side, Pohl's work is a compilation of all the scenes in which the Gilmore Girls characters Lorelai and Luke kiss throughout the show (if anyone's curious: there's 38). Pohl's work attests to the strange and lasting power of pop culture imagery; no matter how long it's been, some memories just never die—and, apparently, Gilmore Girls is one of these. I get the sense that Pohl makes reference to past cultural material not out of a boomerish yearning for "simpler times", but as a means of linking the past to the present and affirming the inextricable connection between the two.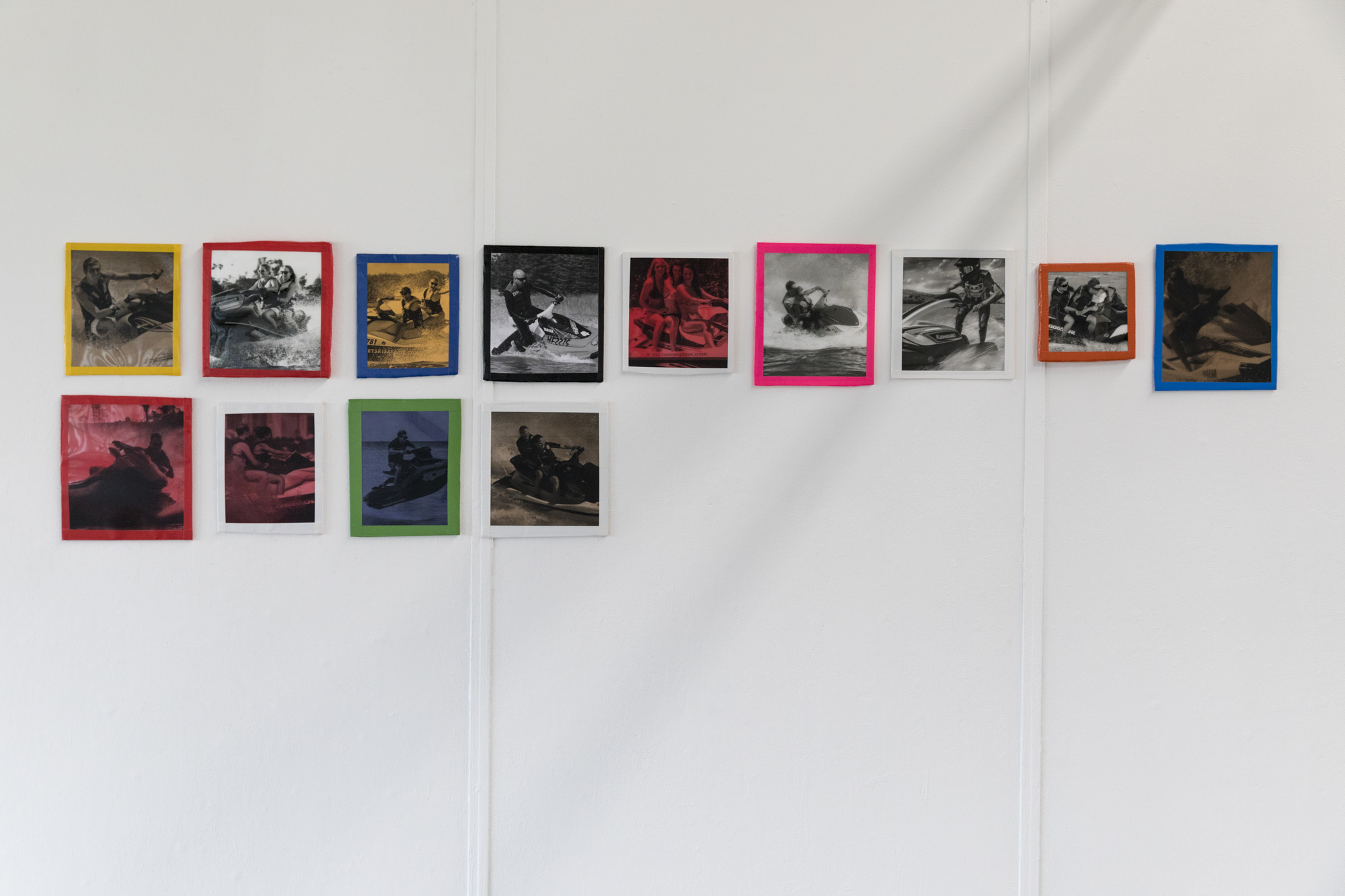 The appeal of nostalgia stems from its ability to generate simulacra of stability and comfort. Teddy Griffith explores this in Rapture (2020), a work that features a number of split-toned photographs of people on jet-skis. He tells me that the idea for this work stemmed from a remarkably astute observation that his sister made: "You can't be sad on a jet-ski". Well, she's not wrong. There's something cosy about Griffith's work; it brings you the kind of comfort you get when you watch old holiday videos. During a time of anxiety and loss, Griffith's unapologetic celebration of life is refreshing and welcome. His work captures all the best (and absurd) parts of human existence and reminds us that there is joy waiting to be found everywhere—especially on a jet-ski.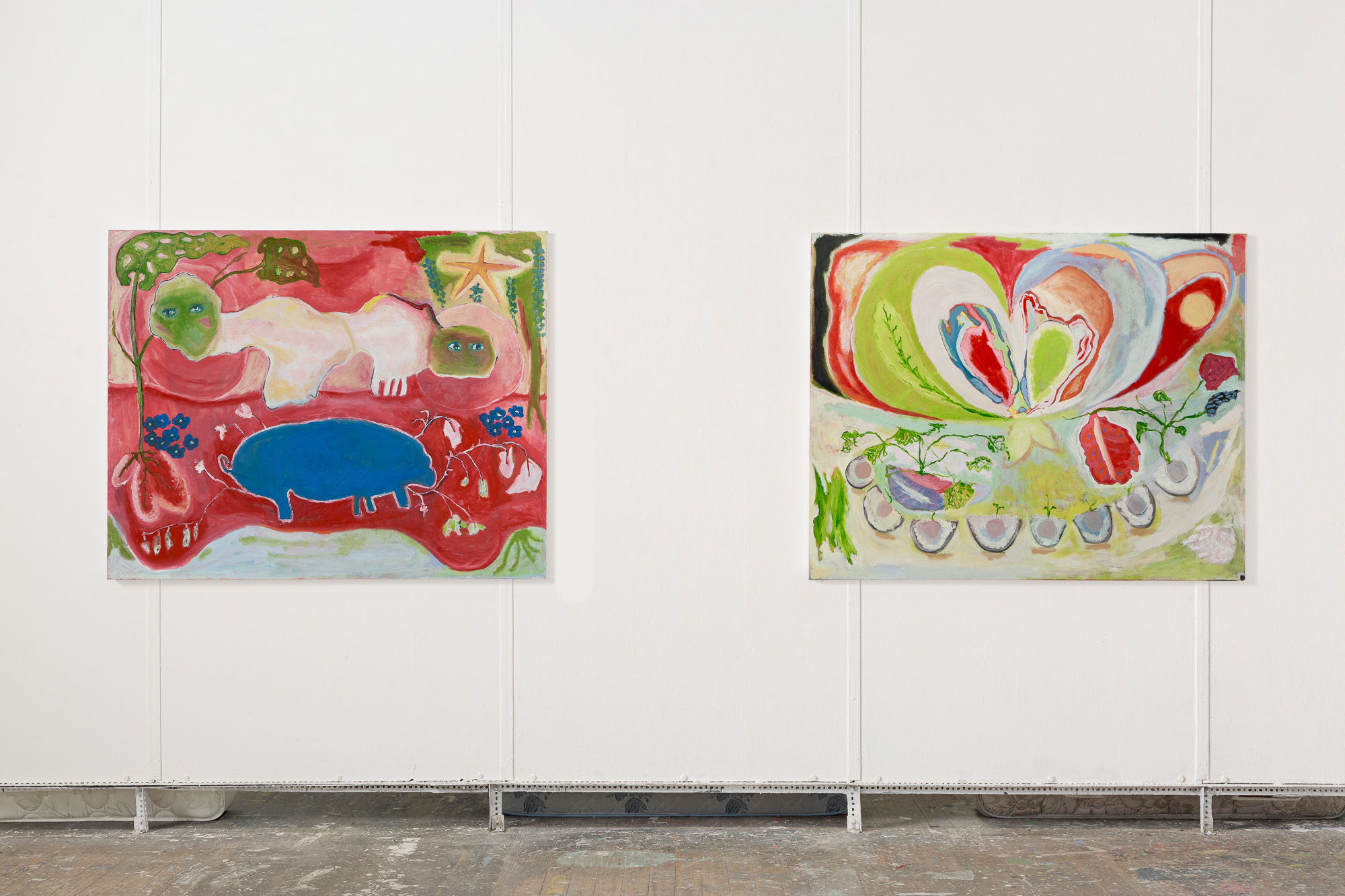 Sonya Theys' Verisimilitudes I (2020) and Verisimilitudes II (2020) are two other such examples of the aestheticisation of human experience. Fluorescent outlines of animals, insects and plants occupy the two canvases, creating dreamlike patterns that possess an illusionary force (Surrealist automatism first came to mind).
Themes of memory, stories and place may also be observed in the work of Madeleine Peters, whose practice is heavily influenced by her experiences growing up in the coastal town of Warrnambool. Her paintings Dutton Way (2020) and December 2008 (2020) are so evocative that you can almost smell the salty air. Beautifully tender and tinted with melancholy (the blue helps), Peters' compositions read as odes to the mythic and wild landscapes of her childhood. In these pictorial spaces, time has become elastic—the only thing that has remained constant is the sound of the sea.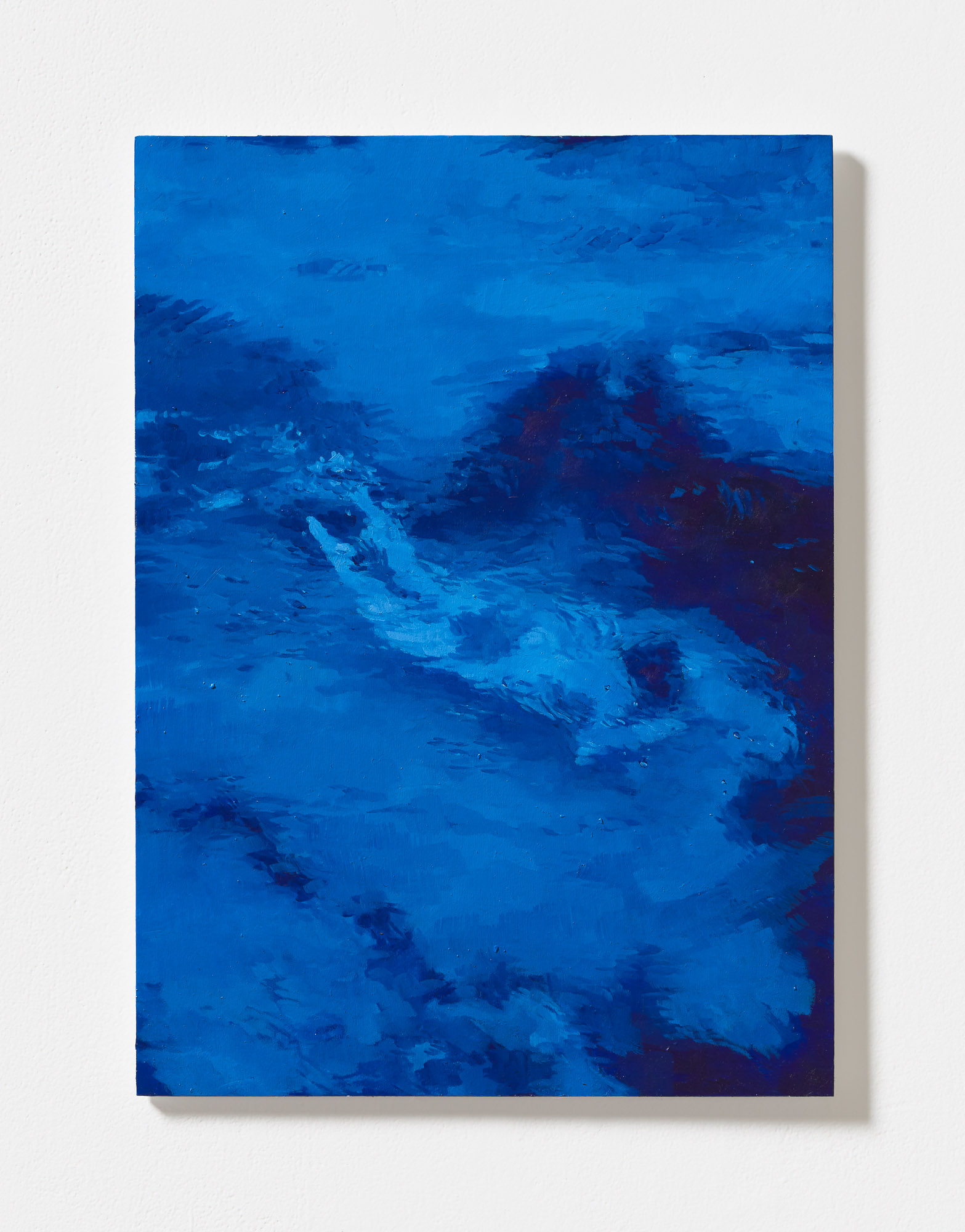 Does this nostalgic impulse signal a desire to escape from present realities? Perhaps. It would be understandable following this dumpster fire of a year. But I don't think this is the case. Memory and time were simply the access points through which each of these artists were able to transform their experiences into artistic encounters. In doing so, these memories have been granted permission to live on—even if momentarily—in the landscape of the present.
Jasmine Penman is a writer from Naarm/Melbourne. She's currently studying for a Masters of Art Curatorship at the University of Melbourne.