Bachelor of Fine Art (Honours), MADA
By Stuart Maxted, Paris Lettau
Is there such a thing as a house style? Walking through Monash's graduating Honours class we couldn't help wondering where it all came from. Thierry de Duve claims the art school is a place that propagates artistic style through the process of aesthetic transmission, from master to student or between the students themselves. One of us (Stuart, a graduating third year Fine Art student) already has a feeling of separation anxiety; and we sensed it in the works of these Honours artists. But is it there? Can we detect an aesthetic transmission in the works of these students, who have been nursed through the creative anxiety of emerging as an artist in the year 2020?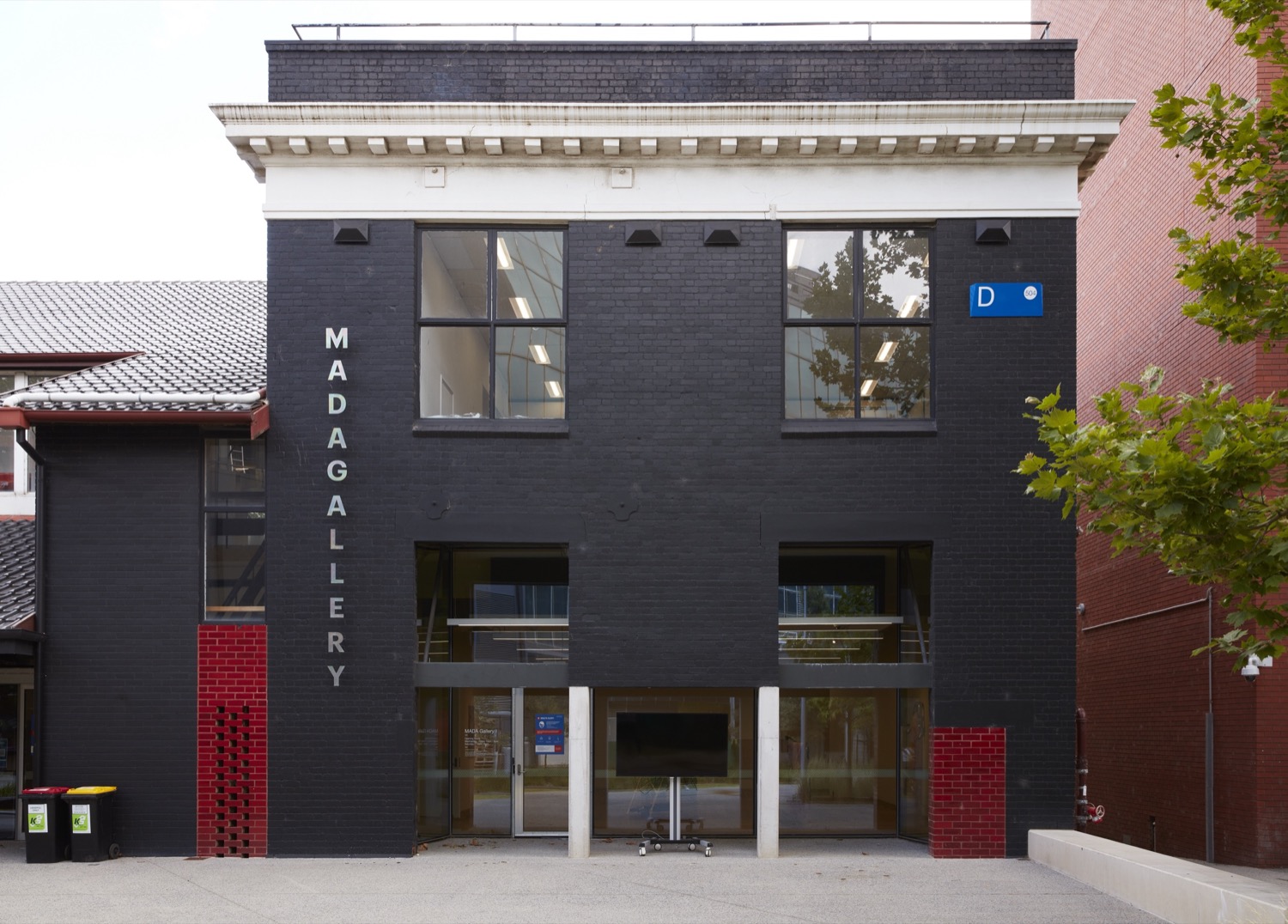 Consider four of them—Benjamin Bannan, Sophie Cochrane, Michael Sandford and Luyuan Zhang. Each made the aesthetic decision to present their video works using different forms of screen technology. A screen may be a plinth, or a frame, or a white cube, or a shell. But above all, we think a screen declares that something is to be judged a finished work of art.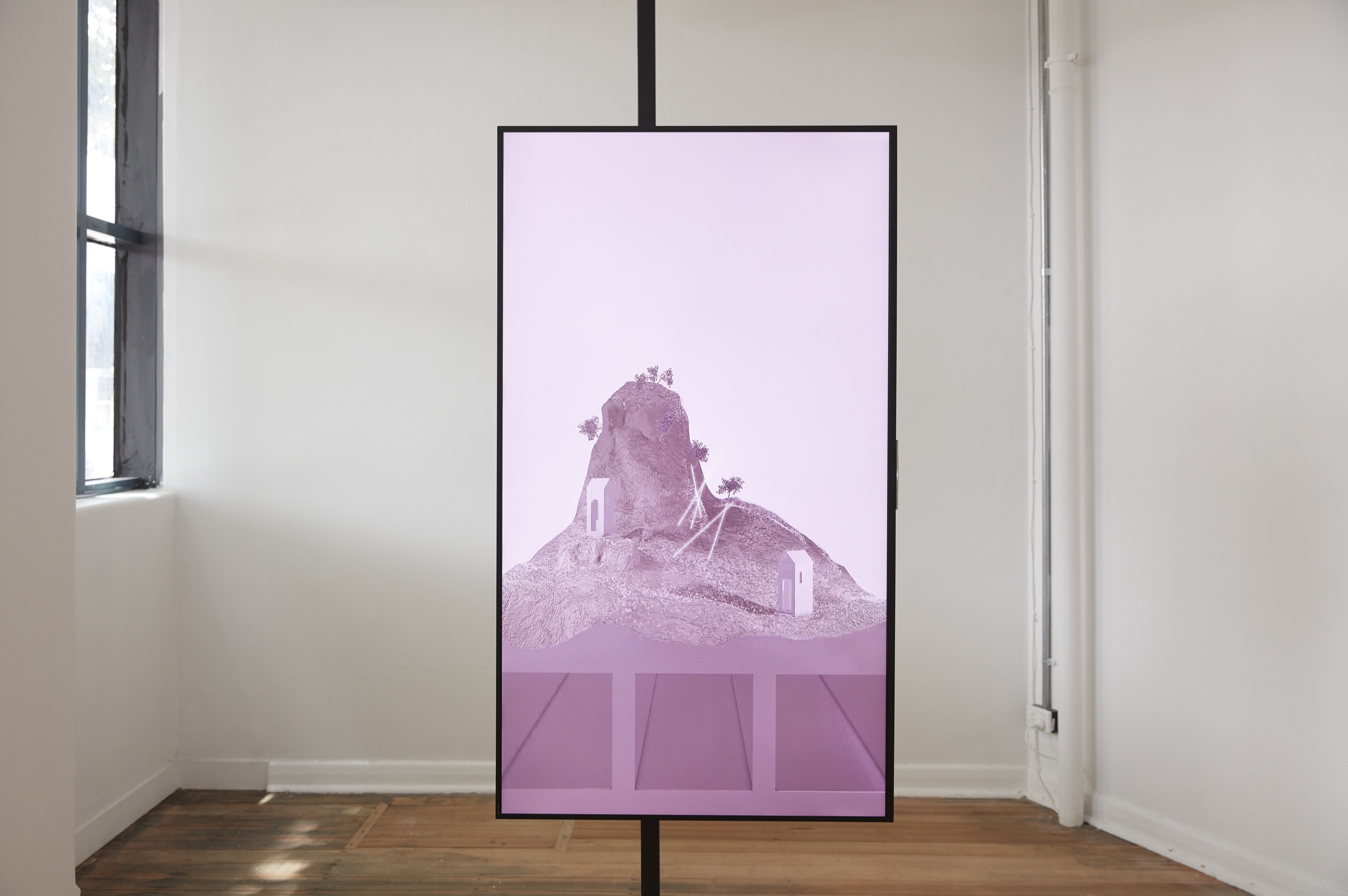 Bannan's beautifully presented computer-generated video work remakes Giotto's St Francis Receiving the Stigmata (1295–1300) into a sleek figureless landscape that bleeds pink and red. The psychic transcendence represented by the holy spirit's physical inscription of the stigmata on the hands and feet flip-fucks the sexual confrontation in Leo Bersani's 1987 October essay 'Is the Rectum a Grave?' There, Bersani treats the rectum as the seat of death drive and confronting interiority. Bannan's tech-fetish presentation affirms his textural appeal, with the work presented on a large illuminated flatscreen TV mounted on a matte floor to ceiling pole. Black cables are neatly hidden at the backside with a speaker. It signals tech-bro, similar to say Amalia Lindo's installation at the CCP last year or even the lux gilded panels of Giotto himself—expensive, authoritative, artful.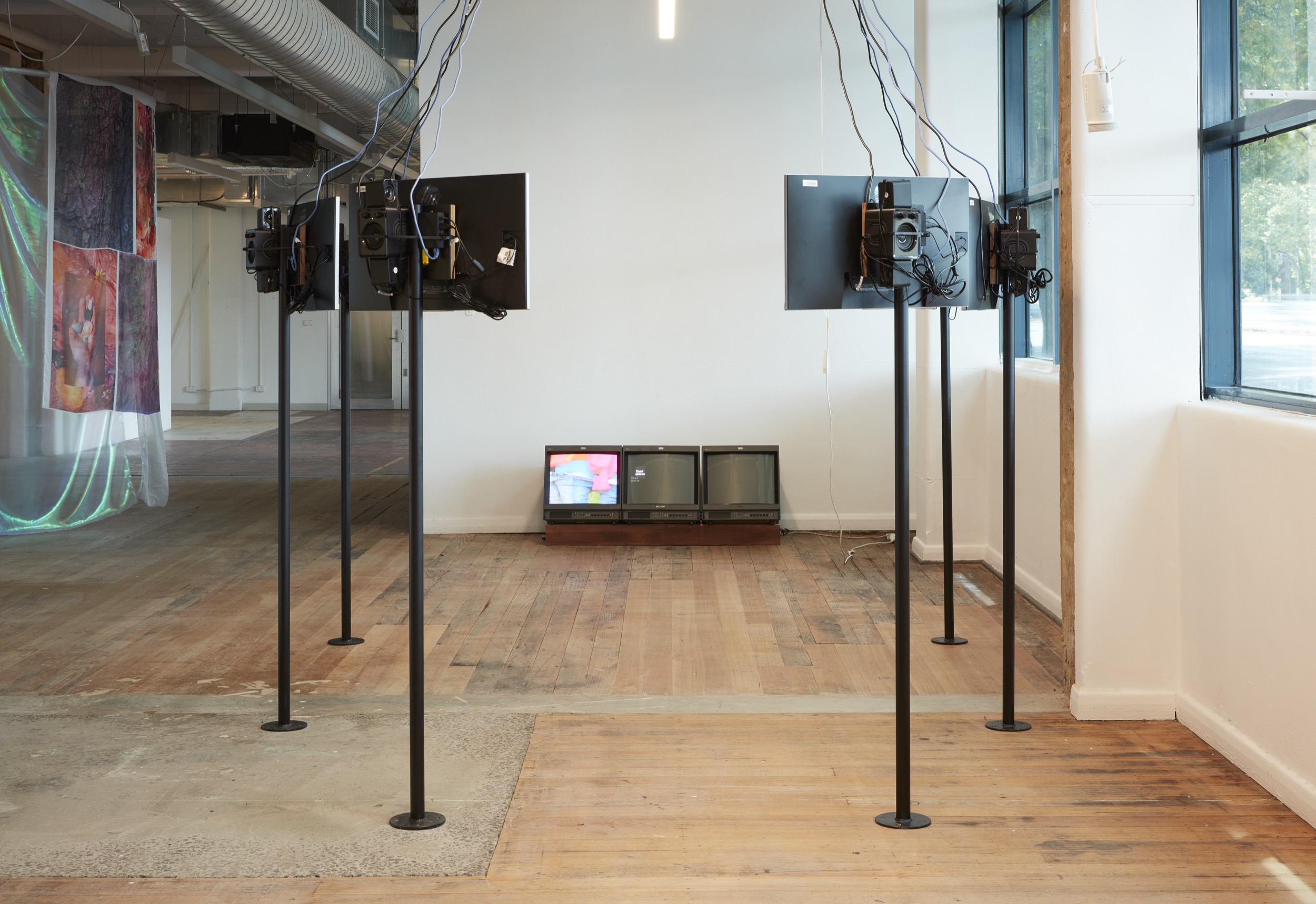 In contrast, Cochrane's two video works conform to a "poor", lo-fi mode of presentation, very much in the sense described by Hito Steyerl. The first, Tilda Swinton, uses six channels presented through Hewlett Packard computer monitors, each mounted upon a vertical cylindrical pole crowned by CGI renderings of Tilda Swinton's rotating head. The accompanying soundtrack is spoken through a computer-generated voice and muses upon the housebound, where there is a relationship between the body in its interior metabolic processes and the exterior social space of the home. Swinton's mouth doesn't move with the soundtrack, echoing the dissonance of her poorly rendered fragmented, decapitated image, where her skin is patchy and rotates in a groundless virtual space. It suggests the appearance of cracked software, making do with what you have inside your bedroom. The second work, titled Dress, is presented on three Sony Trinitron televisions (a surprising appearance given their usually prohibitive cost). The footage is of people attempting to dress themselves in awkward clothing the artist made. Presented on the Trinitron, the poor image appears thick and grimy. Tech-grot.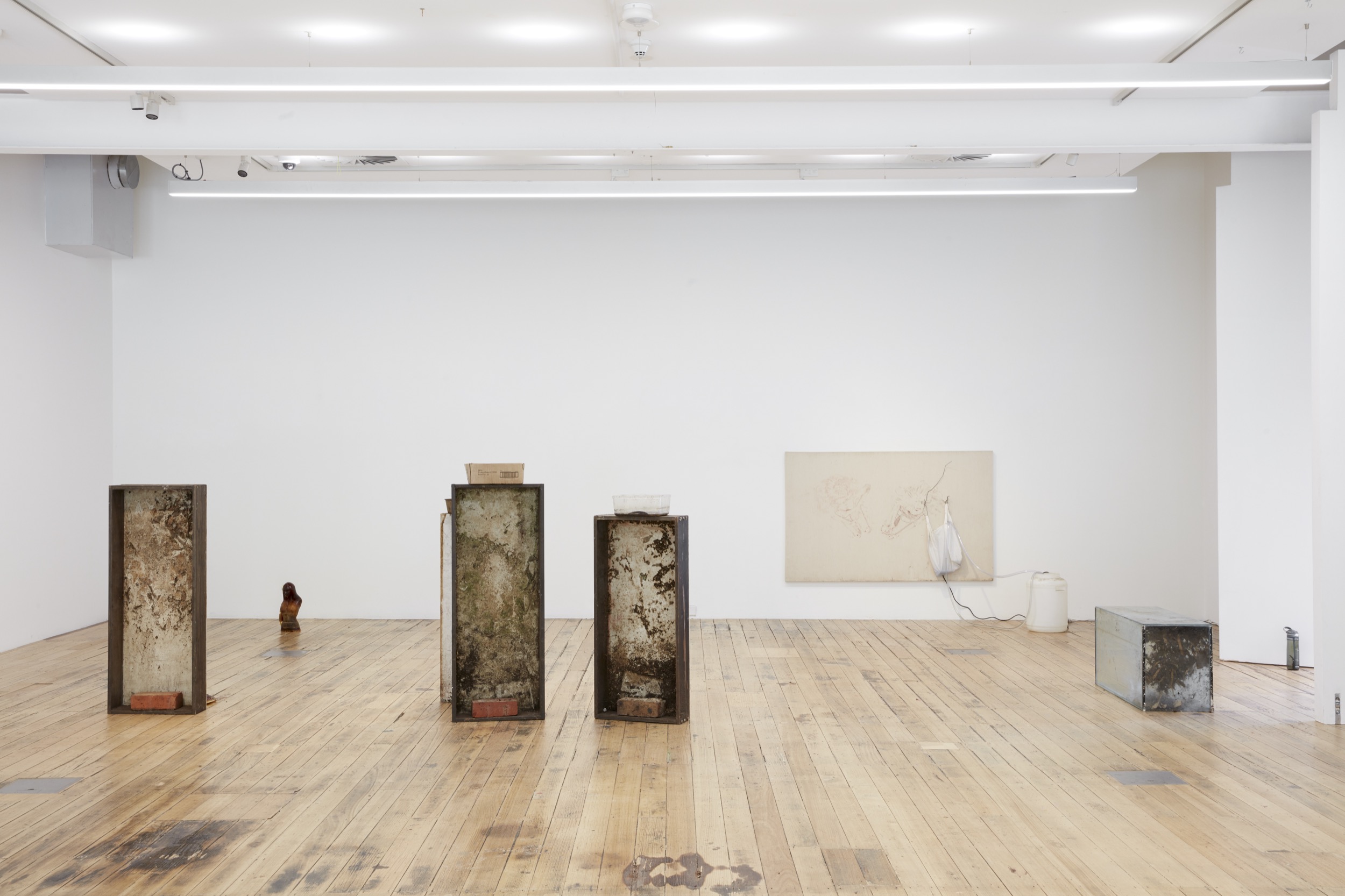 Do we detect a trickle-down avant-garde here? Take one of these artists teacher's (Nicholas Mangan) use of Trinitrons; the floor-to-ceiling mounted televisions in Limits to Growth; the excessive cabling in his Bitcoin works; the projector for the Progress in Action. We could ask the same question of VCA. Artist-teachers Christopher LG Hill and Lou Hubbard propagate the famous gesture-heavy scattercore there—but all is maybe not what it seems. Previous Monash Honours graduates Hana Earles (who did her four years at Monash) and Katherine Botten (whose years have been spread between the University of South Australia and two alienated years at the VCA, before moving to Monash) come to mind as passengers who've travelled across the aesthetic stations available at Melbourne's educational institutions. Zoe Jackson takes a similar route, and she eschews the screen in her organicist installation, which shares affinities with previous generation artists like Isadora Vaughan. It is a kind of Heidelberg School but playing in the dirt not ogling the picturesque. Jackson's installation includes pleasantly scented wax female forms, long locks of hair stitched to a pin cushion, fluids pumped via a ragged plastic bag into a ten litre PVC container—like a liver or uterus in a state of perpetual recycling.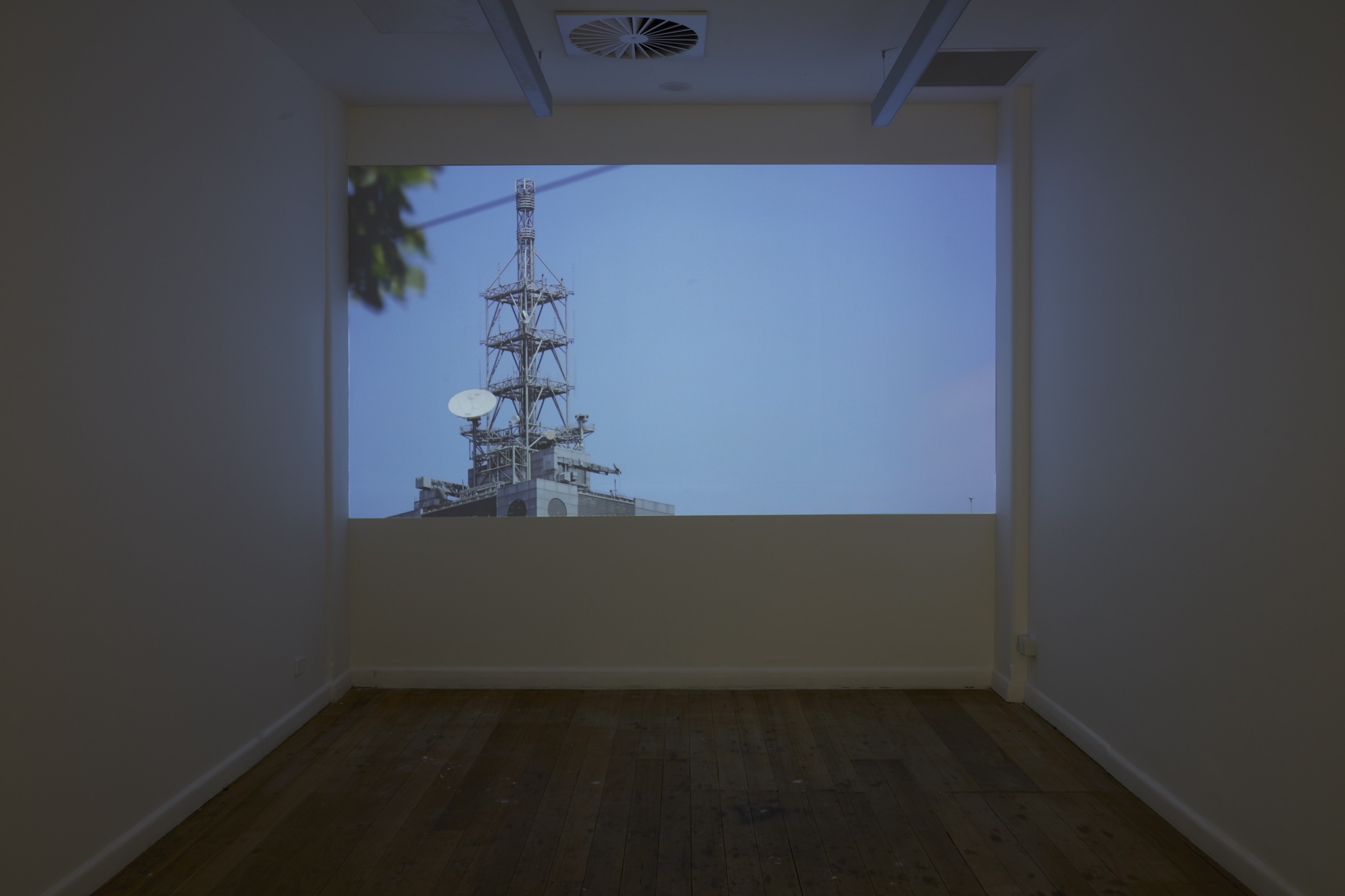 Another artist, Zhang, literalises the expansive and authoritative aesthetic of the flatscreen television. Installed in portrait orientation like Bannan's, their two television displays present a loop of screen-recorded advertisements that punctuate the viewing of Instagram stories. But it was the economy of expression in Sandford's single channel video work that made one of us cry. Exhibited alone in a dark room, the video is a solitary reflection of filmed skyline footage of the city without any human presence or action. We're always seeing the sky as the artist's voice narrates a monologue about a pedestrian crossing as if he is contemplating throwing himself in front of a bus. He's the last person on earth; then the skyline screams out as Kyoto-based punk rock band Otoboke Beaver's Don't light my fire blares through the speakers. It is discordant and desperate. Strangely, Sandford's supermassive expensive projector counters the obvious tech aesthetic by projecting a video so minor, heartfelt and desperate that the work triumphs over its presentation. It is a state of disaster: the only thing one can do is communicate a true sense of interiority.
Stuart Maxted and Paris Lettau are writers based in Melbourne.