Bachelor of Fine Art, MADA
By David Paicu
It's always fascinating to see how people view themselves. Witnessing an artist, express their internal monologue in a work of art is a unique experience as it creates a vulnerable space to open up a dialogue between artist and viewer. The exhibition of graduating BFA students from Monash University exudes sincerity in the numerous portrayals of several of the artists' final year at university. These artists have delved into the explorative nature of self-reflection and relegated their potential embarrassment in order to establish a conversation with their audience. This sense of dialogue can be seen in the works of Celeste Lloyd, Holly Watson, Pui Ying Kwok and Kana Li. At times fragile and heart-warming, and at other times contemplatively disturbing, what remains constant is the presence of the nakedness of the individual artist's expression.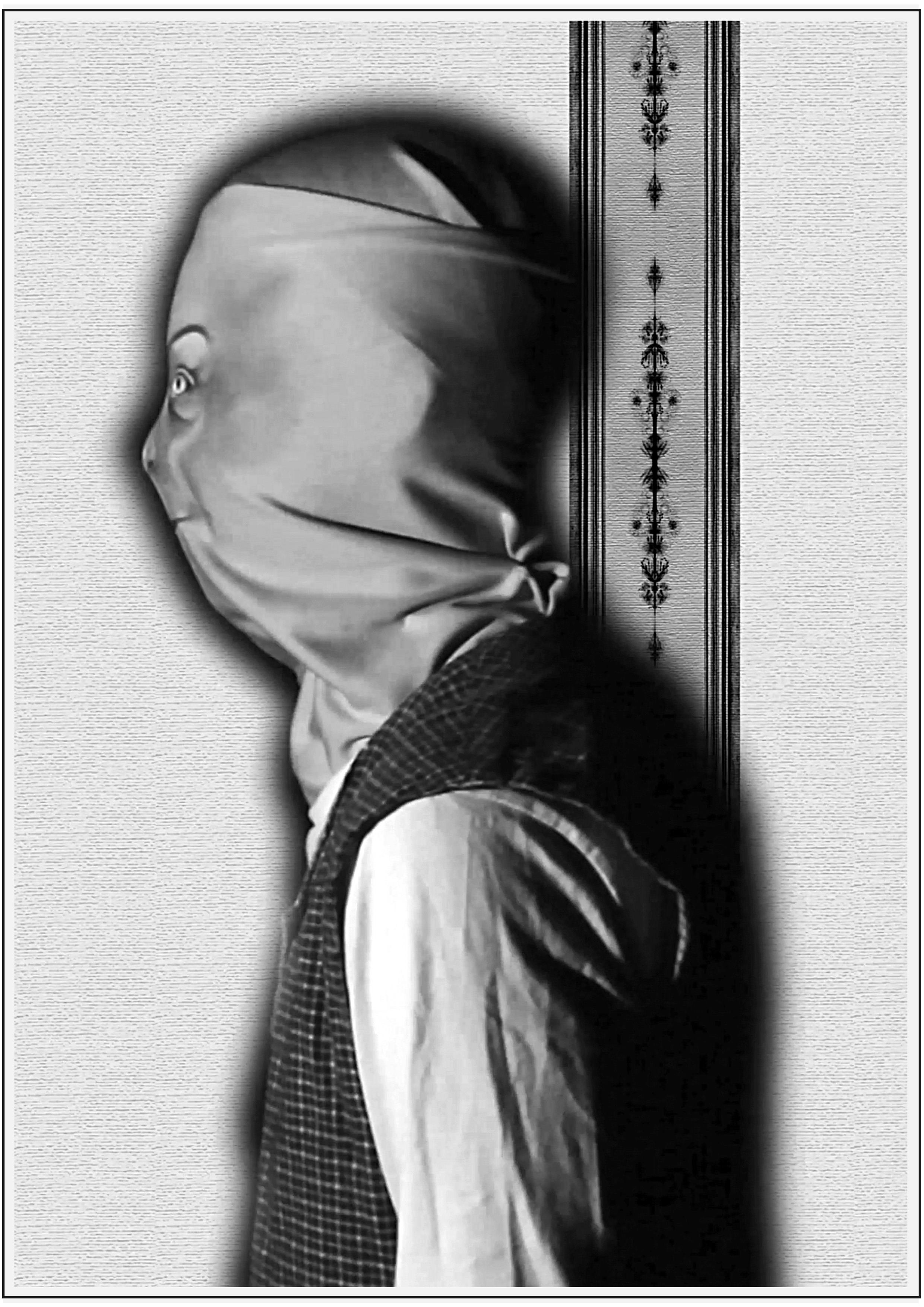 Celeste Lloyd's subtle and somewhat Lynchian approach to the concepts of time unveil an underlying feeling of emptiness. The visuals to Mono Echo (2020) are paralysing. The music is tantalising. The trance you enter as a result is entirely welcomed. Installed in a room reminiscent of those you find in the very far corner of an apartment building, the atmosphere cushions you with its eerie embrace. As the masked figures transition into a variety of vignettes including a flower being pulled apart, an existential dread similar to that of watching the early 2000s animation series Salad Fingers consumes me. By contrasting the jarring visuals and accompanying music it almost seems as though Lloyd is inviting you to enjoy the conversation she has created and update our understanding of the weird—much like Eraserhead.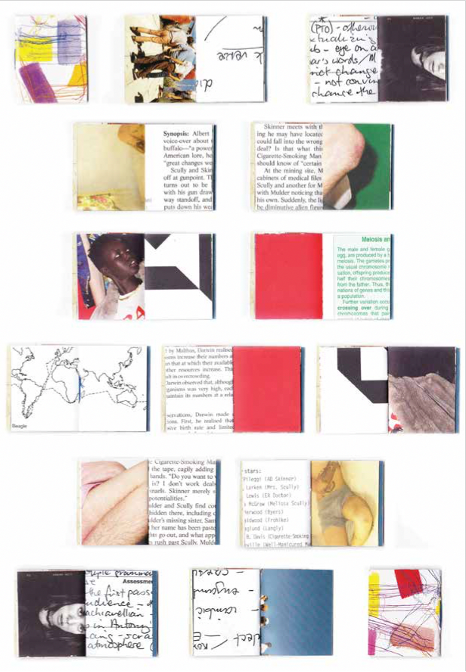 While Lynchian may not be what one has in mind when it comes to introspective reflection, Holly Watson's collages open up a book of visual phrases. A flourish of information envelops each page collaged with a grungy aesthetic that can be paralleled with the photography of Maxime Ballesteros and the visual motifs of Harmony Korine. The sensibilities that accompany a number of other artists' works are washed away in Watson's work. Watson states within Book #11 (from series: 20 Artist Books) (2020) that she wishes to explore "the union of the artist and spectator". The conversation she creates is well and truly controlled by her, and I appreciate it wholly.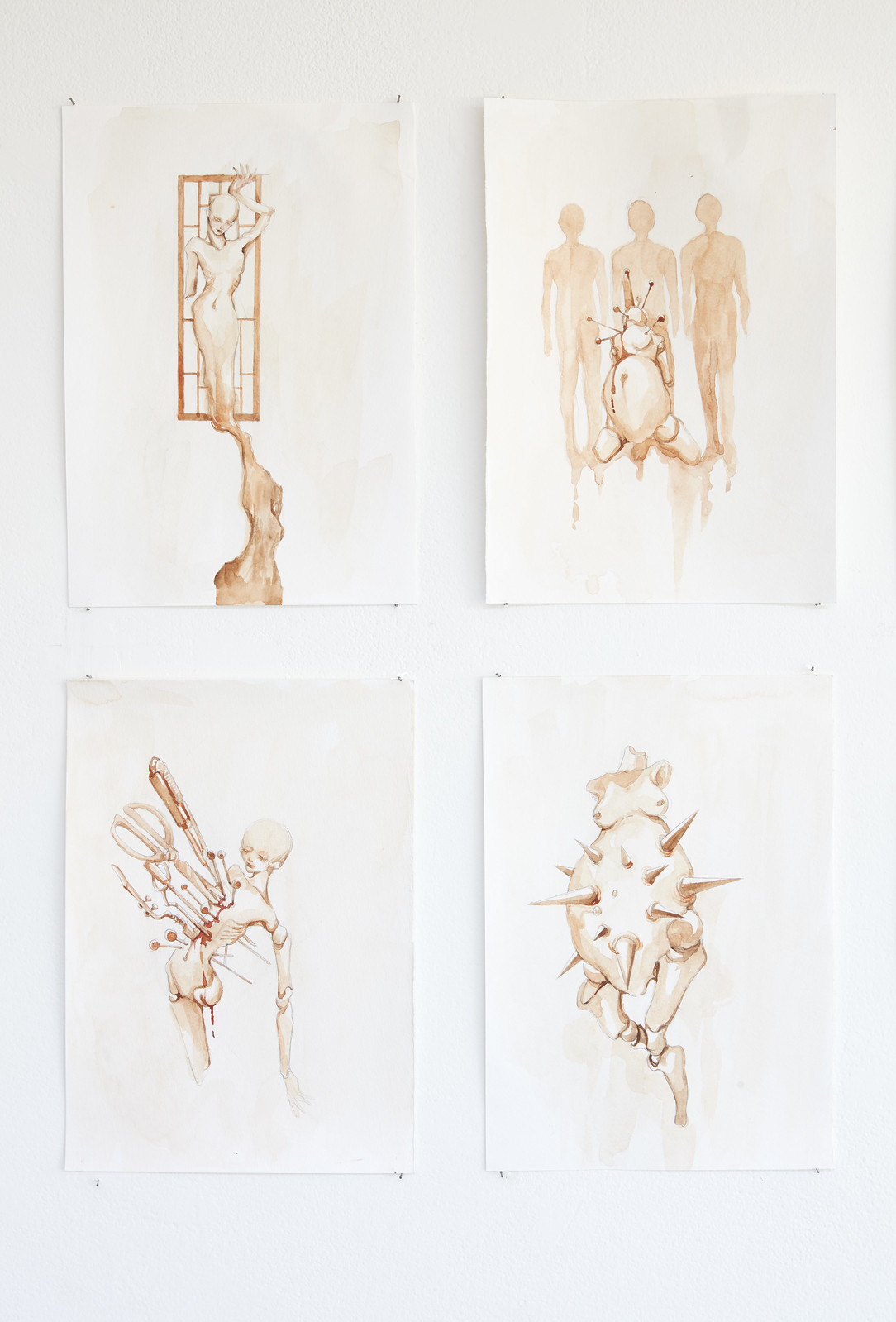 While Watson and Lloyd establish their conversations and leave it up to us to interpret, Kana Li and Pui Ying Kwok pull no punches. Kana Li's collection of watercolour paintings embraces a melodramatic flair that isolates contorted figures pierced with needles and scissors weeping blood-like fluid to expose somewhat morbid thoughts. Similarly, Kwok's photographic series Never trouble, Until trouble troubles you (2020) utilises exaggerated motifs by binding and masking her body to accentuate certain aspects that can be challenged and distorted. Both artists avoid subtlety in a way that both aids and disrupts the discussion they attempt to make by explicitly reflecting back to us the many personal struggles psychologically and physically one can face during such a year of confinement.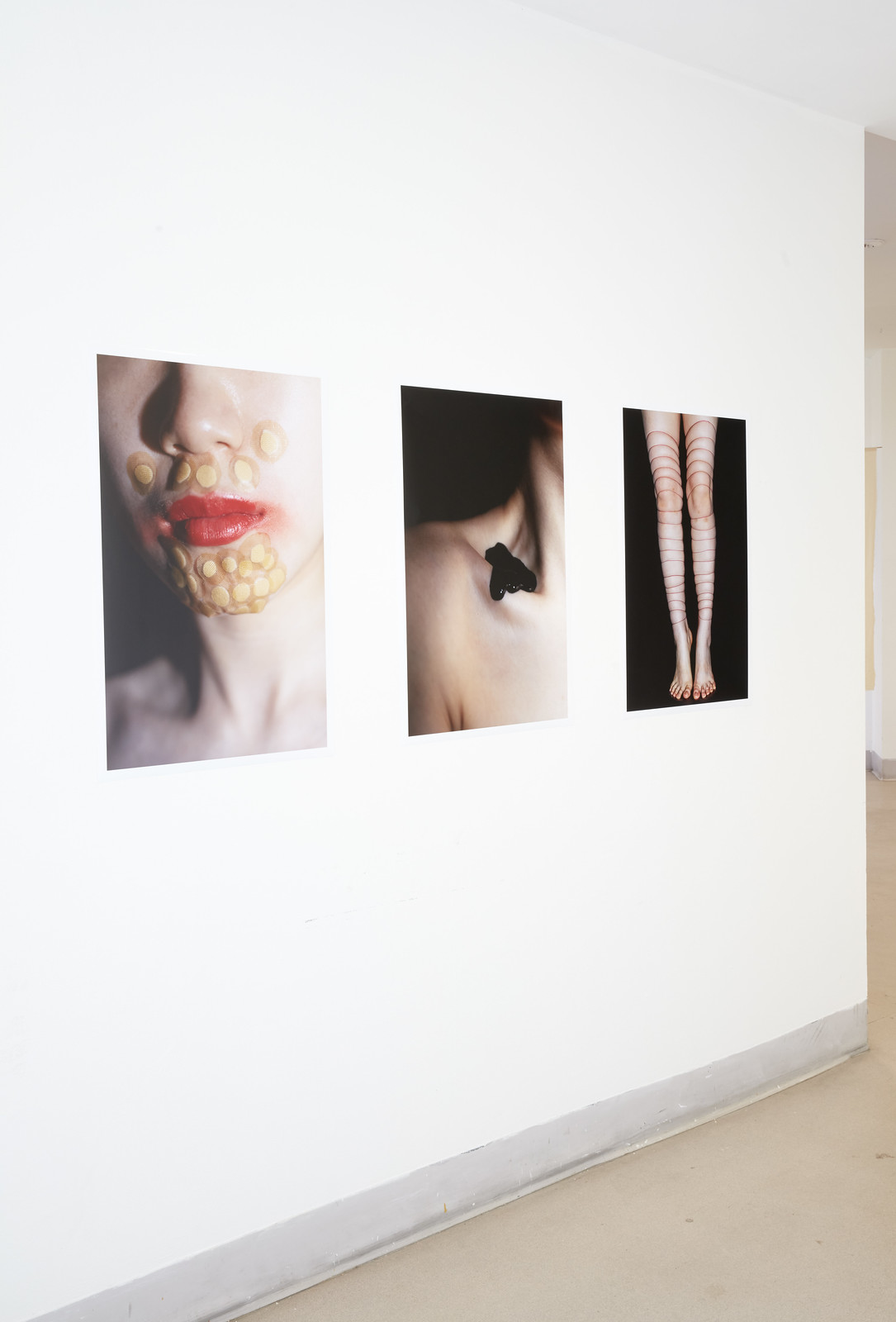 These four artists establish a vast range of emotion in each of their works that resonates with its audience well after leaving the gallery. Whether that expression of emotion be found in an experimental film, painting or photography, the result is an impassioned exchange between the artist and audience. That being said, while a monologue can be interesting to listen to, sometimes a dialogue makes for a much more enjoyable conversation.
David Paicu is a writer based in Melbourne. He has published in Radio Monash, Pure Nowhere, Film In Revolt, Lot's Wife and Rough Cut. He writes on art and film among other things.