Fine Art, RMIT
By Joanne Reidy
Many students tackle difficult, emotionally confronting issues at this year's RMIT grad show. Print-maker Michael Lye exhibits works of exceptional strength. His series of thirteen screen-printed panels of polycarbonate titled Yellow, explore issues of racism. Lye also examines in another work, Grid, the emotional and cultural separation that recent migrants to Australia face. The prints of grid-like shapes in starkly contrasting black-and-white surround a print of a single yellow rectangle. Accompanying issues of isolation, lack of communication, and separation from others are built up effectively by the structure, form and use of colour in the series.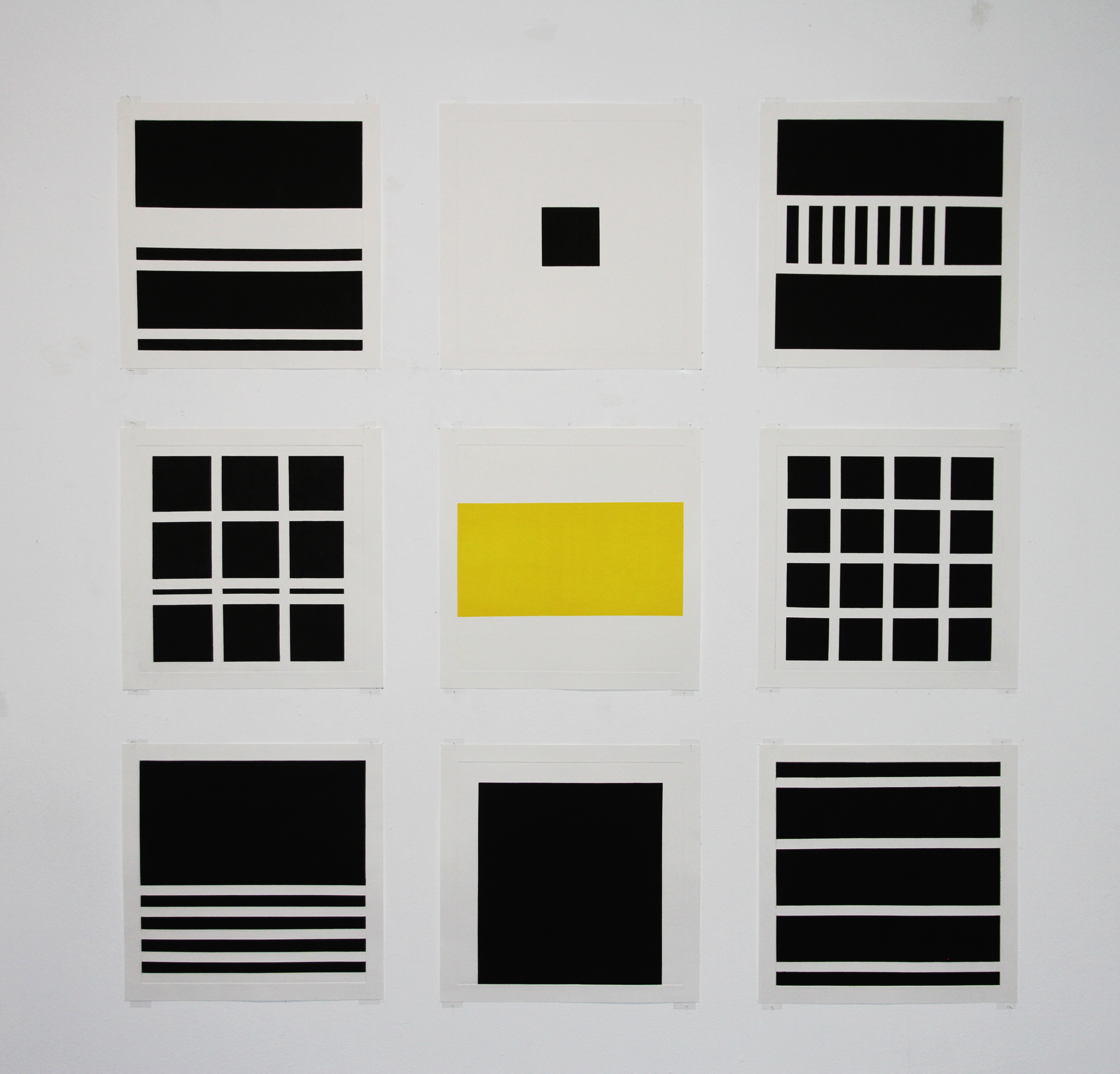 The sombre themes of death and war are sensitively dealt with in Kat Rae's sculpture, Mon U Mental. A single light fixed on the floor is positioned so that a paper cut-out figure, sitting on top of a plinth, casts a shadow onto the back wall. This shadow acts as a haunting memorial not only for a loved one who has died in a recent conflict, but for all those who have lost their lives in war. To reinforce themes of loss and remembrance, other shadowy cut-out figures and black-and-white shapes tumble down the front of the plinth, as though falling through time and space.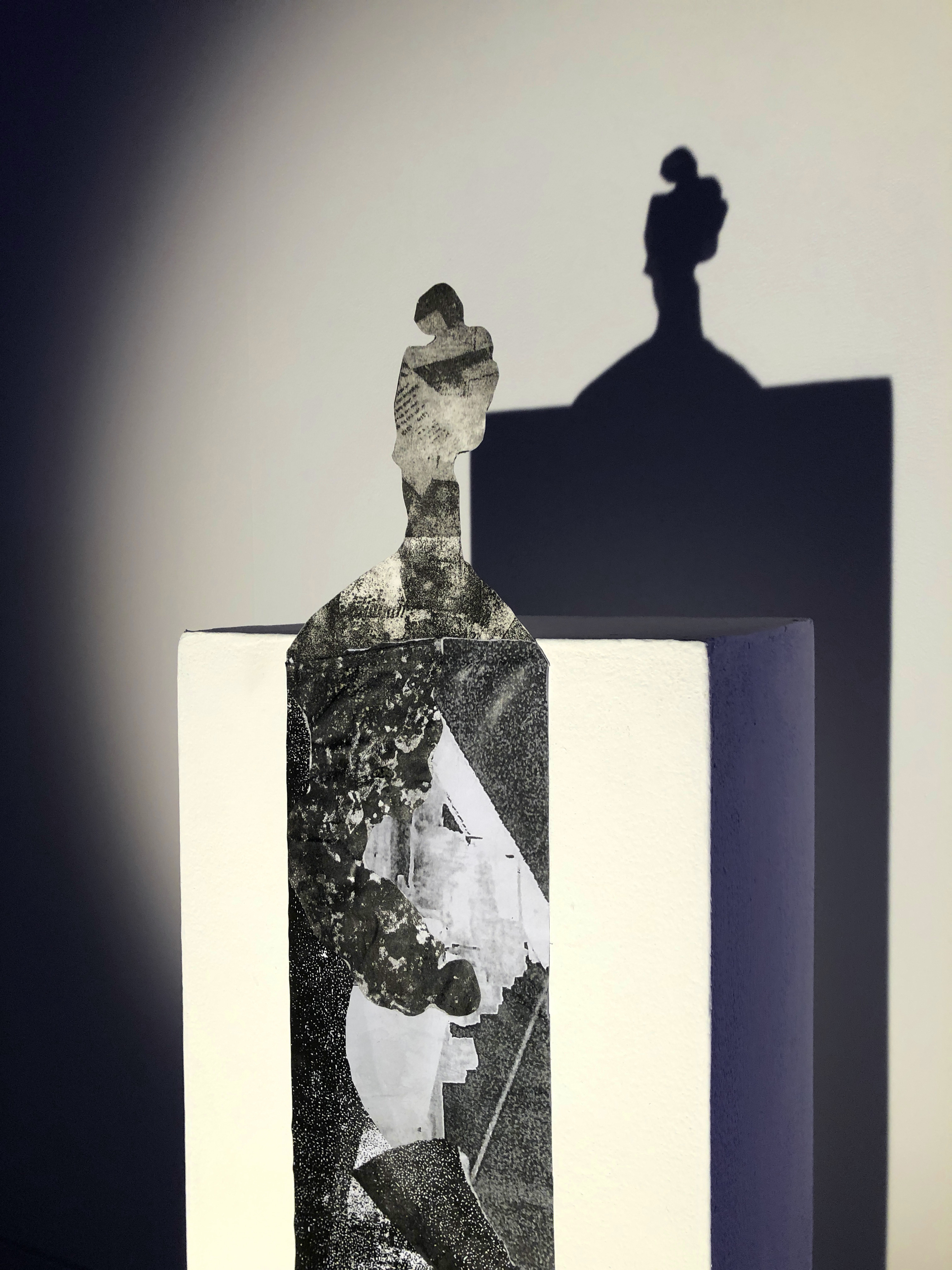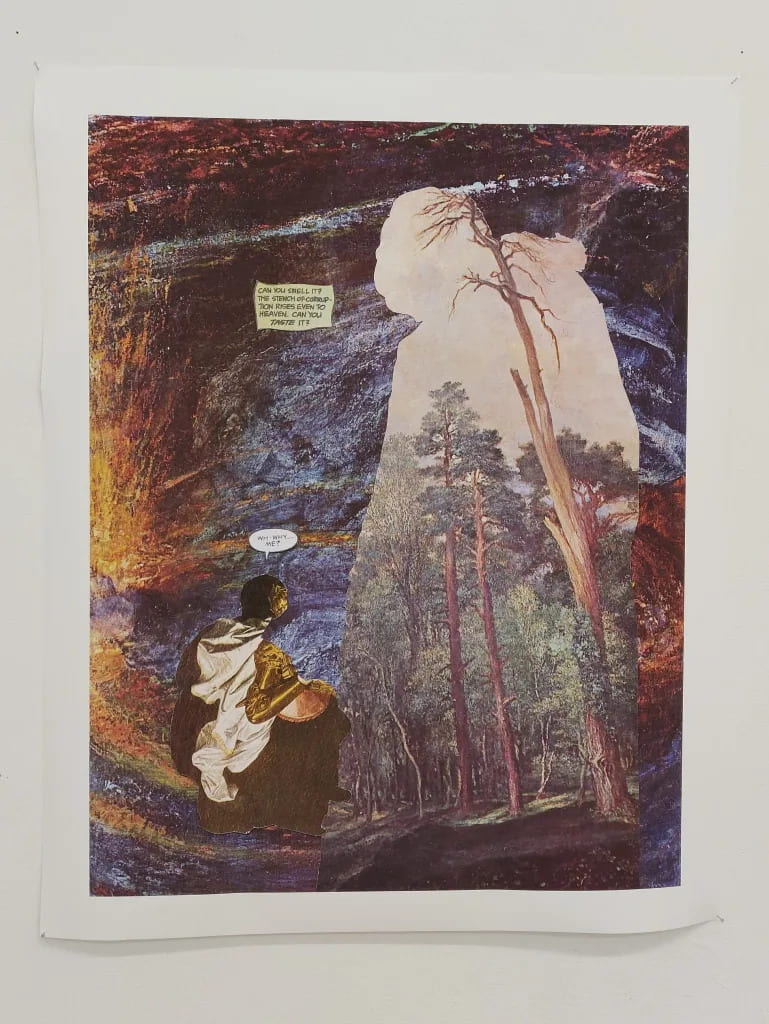 Jake Christian Brown presents two distinct bodies of work in scale: a set of tiny, palm-sized zines, and three large-scaled collages. Titled The Fools, Dinner Scene and Wh-why… me?, each collage uses overlapping images to hint at larger dramas unfolding within the frame of each work. In Dinner Scene, two figures appear in conversation, but their relationship within the scene remains largely ambiguous. Surrounded by pastel-coloured shapes suggesting trees, clouds, leaves and rocks, the couple are separated by a lighter shape that runs between them. Are they separated by tension or longing? Here, the artist's deep commitment to examining the complexities of relationships is realised within the work.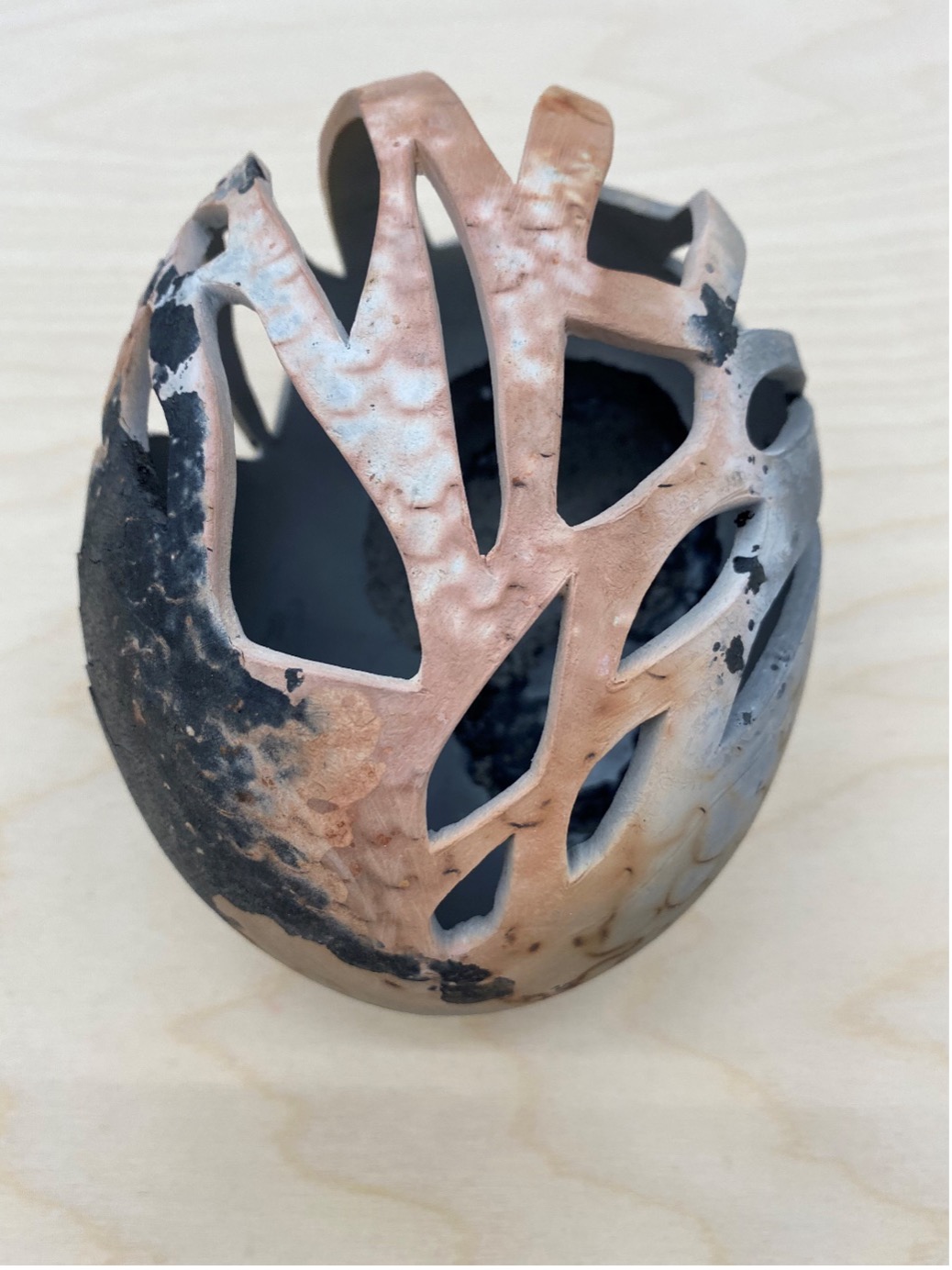 Lily Lindsay's work, Emerge From the Ashes, is a series of large ceramic "eggs". Each egg-like shape is carved and pierced to evoke the imagery of bird nests or woven baskets. Using a Saggar firing technique, in which objects are enclosed with organic materials (a mix of sugar, seaweed, copper wire, tree leaves, fern fronds and iron chloride), each work is left with a unique imprint on the object. By using this process, the artist can give each work a set of striking qualities on the surface, while still retaining a sense of unity within the series. Lindsay's artist statement emphasises her project's aim to explore the increasing freedom she experienced during the various phases of living through the COVID-19 pandemic. Her ceramic works are aesthetically and formally successful in allowing us to understand that these egg-like forms are also directly informed by the words she pens: existence, the womb, resurrection, the beginning, and hope.
Joanne Reidy is a writer currently undertaking a Graduate Diploma in Arts (Art History) at the University of Melbourne.