Bachelor of Fine Art, MADA
By Olivia Stephen
The best art transforms and disrupts a gallery. The white cube needs this, to be put in its place and reminded that sterile spaces do not work for every artist or audience member. Changing the perception of a gallery can be disorienting yet necessary. It breaks away from the usual (and boring) notions of an art exhibition. Three works from the 2021 Fine Arts MADA exhibition do just this: Madeline Crockett's Sympoiesis (2021), Carmel Ben-David's Inverted Image of a Cherry Tree (2021) and Rachel Bown-Mayo's Open Plan Living (and where to go from here…) (2021). The works allow audiences to interact with, contemplate and disrupt the white space, providing a new experience of art, which is an exciting proposition as this new graduating generation of artists moves into the future.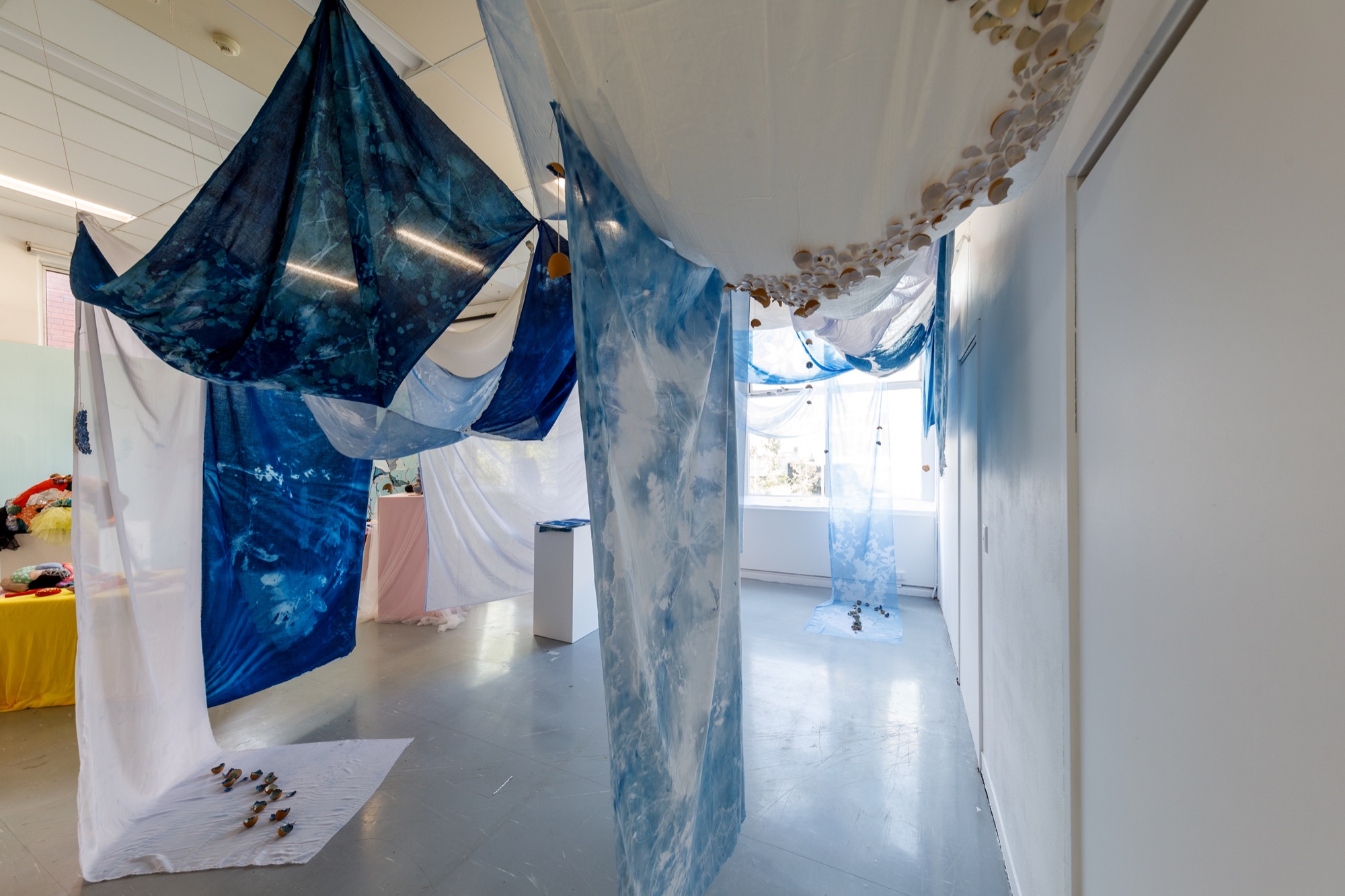 Crockett's installation Sympoiesis (2021) consists of cyanotype weeds printed on fabric and the inside of egg shells, suspended above and around one corner of the gallery. Despite its large size, the work is somewhat mysterious, a delicate array of textures that subtly invite the viewer in to walk inside it and feel the immensity of its structure. Standing within the wrath of Sympoiesis (2021) feels as if one is in a photograph: we see the traditional workings of photography, how the sun has imprinted the organic shapes of weeds onto fabric and eggshells. As Crockett comments, weeds are underrated plants, they are smart, always thinking ahead to consider the best strategy to invade and expand, resulting in overtaking garden spaces until they get ripped out due to their undesirability. The circle of life, pointed to by the fragility of the eggshells that are attached to the fabric, and the beginnings of a life cut short, comments on both the shortness of nature and the way that humans take what they want, destroying life and rendering nature powerless.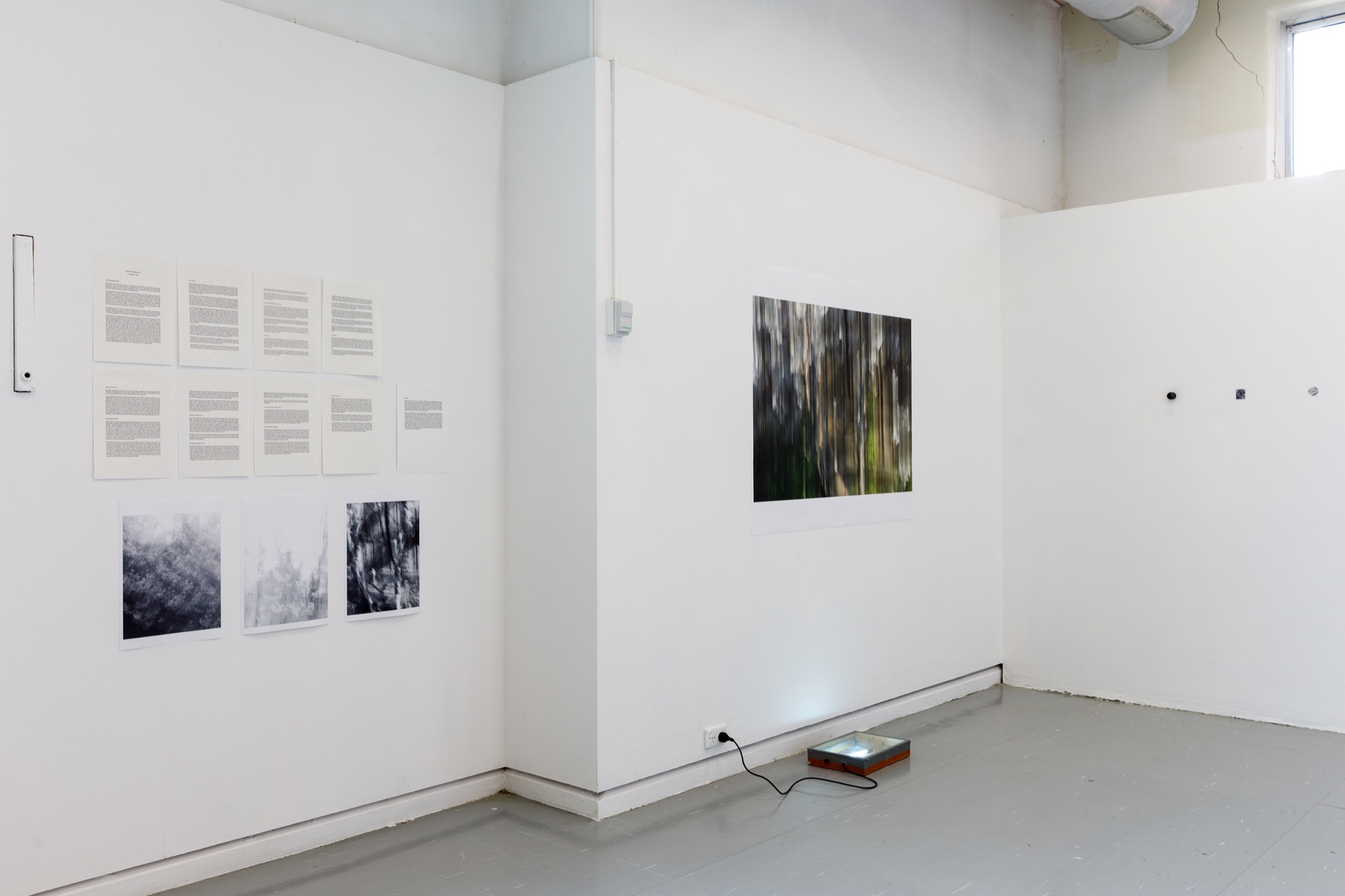 I often find myself drawn to the corner of a gallery space, to the work behind the wall, around the corner, tucked away, somewhat invisible until one finds it. Why are they positioned here, somewhat removed from other pieces in the space? For Carmel Ben-David's work Inverted Image of a Cherry Tree (2021), it makes sense. This was the first work I actively stopped at. Its intimate nature drew me in. We get the privilege of reading Ben-David's grandfather's story of being a Holocaust survivor in a multidisciplinary work, which includes a variety of elements for audiences to interact with. In a manner akin to Sympoesisis (2021), the audience interacts with Ben-David's piece Inverted Eye (2021), looking through a telescope to a photograph hidden behind a wall as well as actively reading the text and walking through the closed-off corner of Ben-David's dedicated space.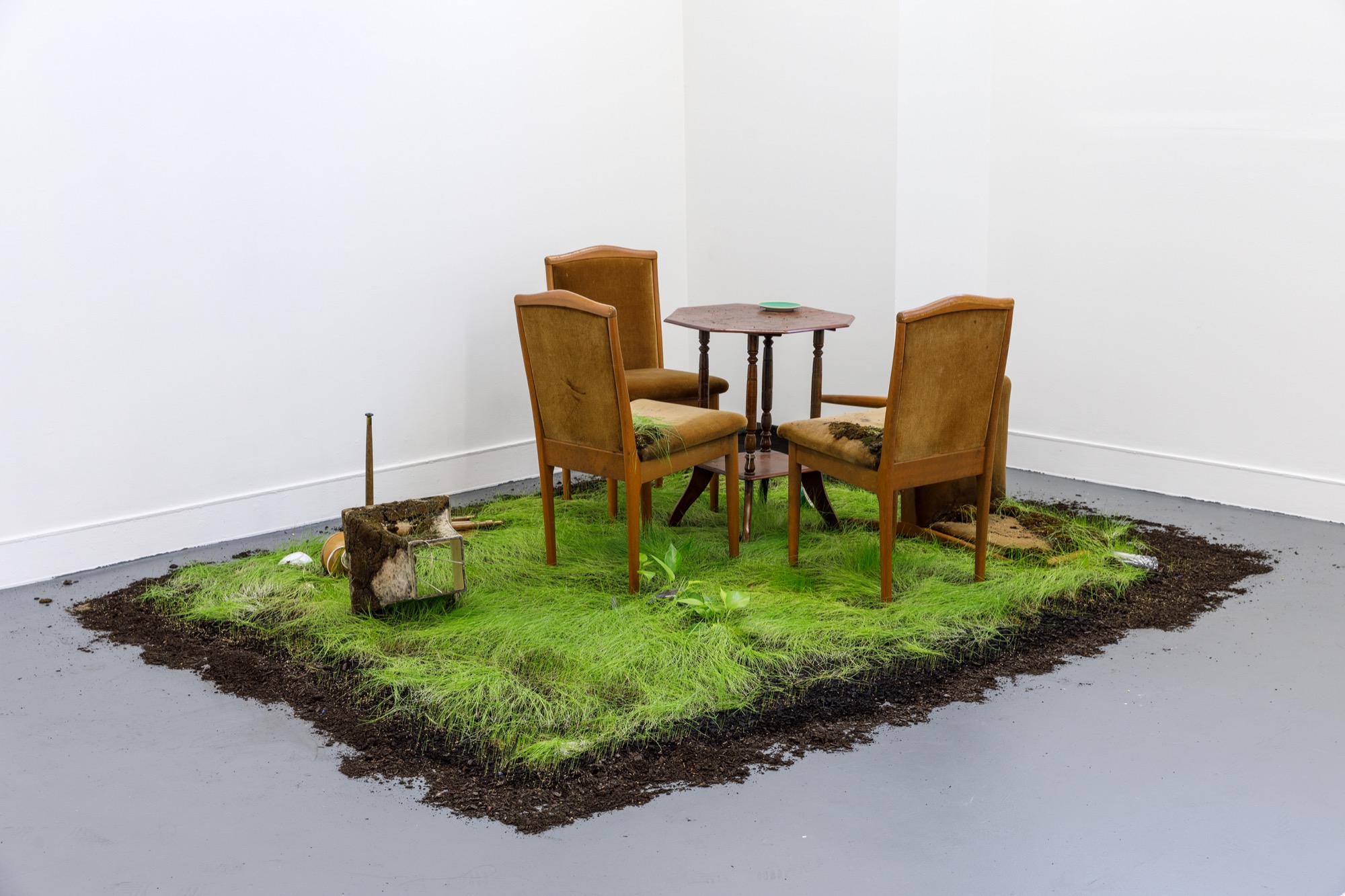 I was shocked to find dirt and plants in a white cube gallery space, strewn across the floor, a stark contrast to gallery expectations. Rachel Bown-Mayo's Open Plan Living (and where to go from here…) (2021) consists of a four-piece dining set and a variety of objects such as glasses, plants and a lamp, overcome by organic, living matter. Dirt, plants, leaves and growing seeds sit on the ground, on the chairs, overtaking and eroding into the ready-made objects. There is something child-like here, a fantasy world conveyed where nature takes over humans, growing and intruding onto our space. No longer can the ready-mades function as their intention requires them to: they are unusable as nature takes control.
Olivia Stephen is graduating curator/writer from Monash University based in Naarm/Melbourne.