Bachelor of Art (Fine Art) (Honours), RMIT
By Julia Luby
Is camp still a thing?.In the wake of camp taking centre stage at the 2019 Met Gala, are we still revelling in our penchant for the Sontagian sensibility? A select few of RMIT's Honours students would have you think so. Making my way through the show, I felt my love for excess satiated by a distinctly camp spirit of extravagance. RMIT's cohort offered excess with a dizzying number of works displayed in a labyrinth of tight spaces, but for two artists this sensibility was more constitutive than coincidental.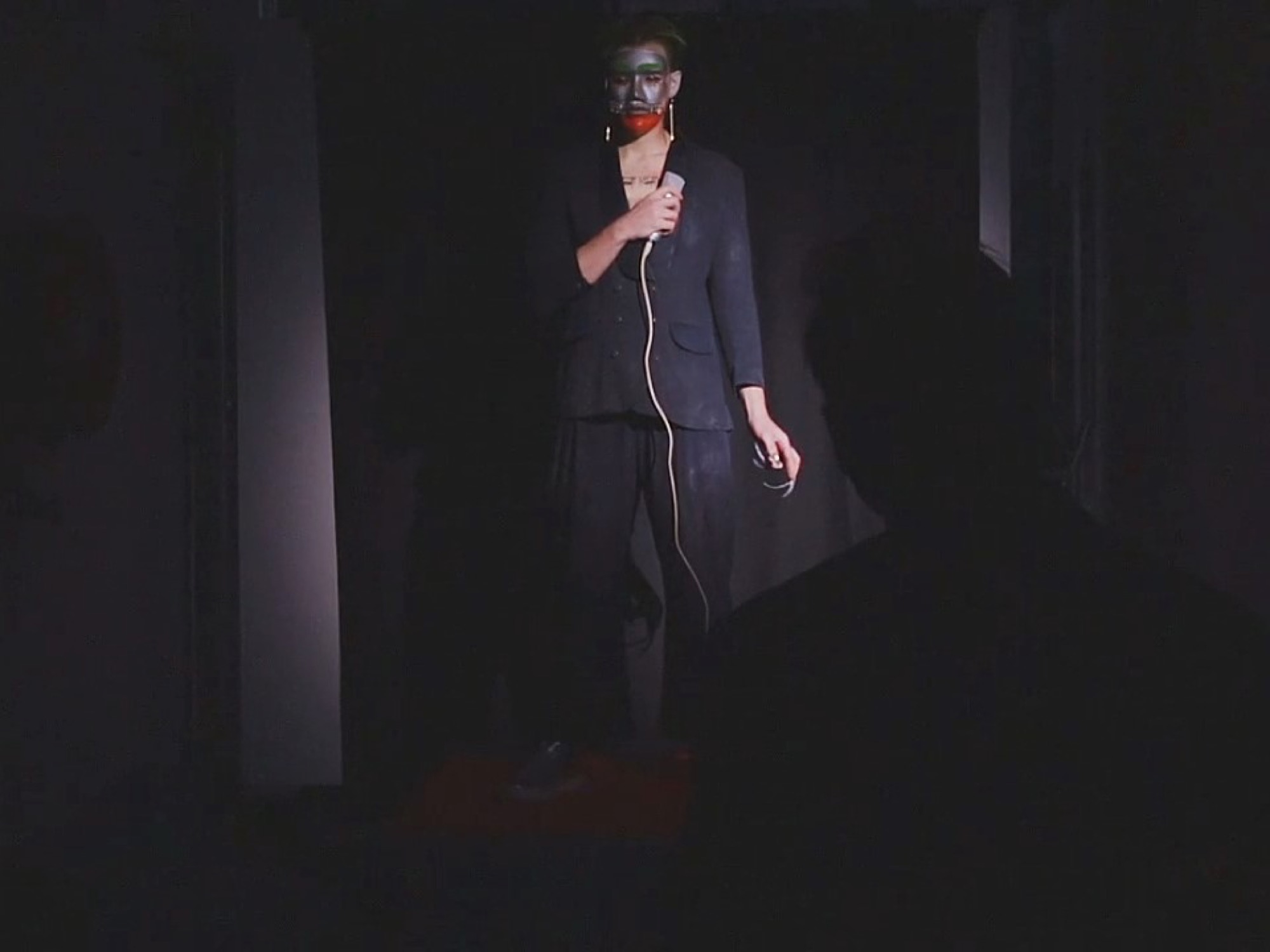 Unassumingly tucked behind a simple black curtain, Shan Dante's performance So Long Faggotts/Temperamental Crossroads (2021) was one such work. Cutting a menacing figure atop a Jack Pierson-esque plinth, Dante assumes centrestage. Dressed in a dark double-breasted suit jacket and matching trousers, the artist slowly strips away their layers of sartorial artifice, including their claw-like, metallic press-on nails. All the while, crooning melodramatic lyrics to a crowded room. After stripping off, Dante's single remaining piece of clothing is a pair of skimpy gold lamé briefs, reminiscent of those worn by Felix González-Torres' Go-Go dancers. Dante's performance is more than a mere repudiation of heteronormativity. The artist warns us there are no queer utopias to be found in a heteronormative world.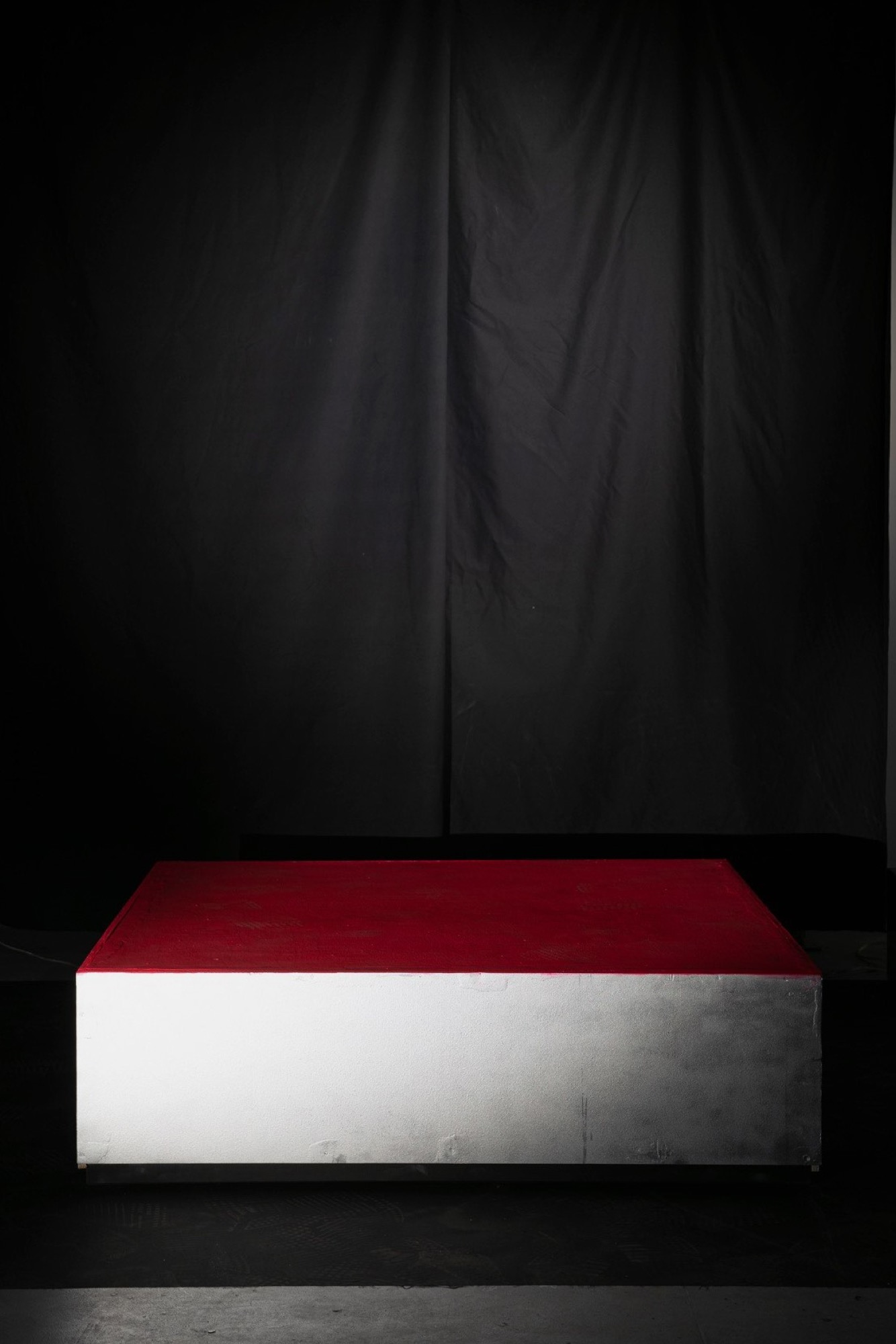 Dante's reinvigoration of radical queerness is matched by Sam Kariotis' irreverent homoerotic and sadomasochistic sanctuary, Sideways Sacrament (2021). Sitting fittingly in building 6.6.6., Kariotis asks: "Does it hurt you? Do you like it?" with band Slothrust as his conduit. Projected onto a hot pink satin sheet-cum-screen-cum-confessional is an image of Jesus nailed to his cross above a floating command: "Take it like a man." Concealed behind the projection is a carefully curated utopia. Peering past the penance reveals a dimly candlelit studio space, with the same saccharine pink material forming a large cross along the floor. Small objects—rosary beads, a switchblade, a condom—lead to a makeshift altar. The altar keeps a small book with a single hymn: a series of painful lyrics from the likes of Talking Heads, Against Me! and PUP patchworked together into a reckoning of religious rejection.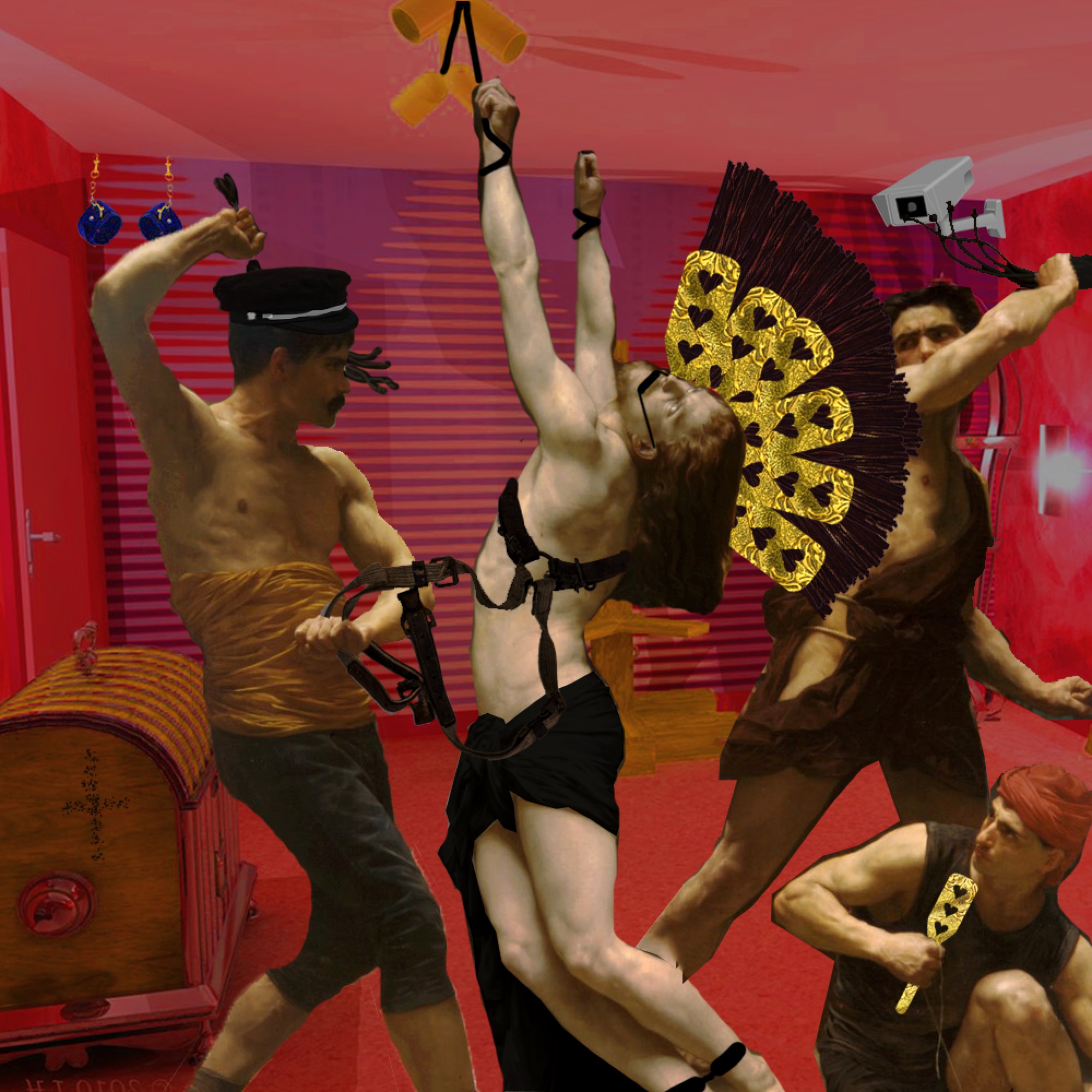 Cramped into the space, another projection sits across from the altar. William-Adolphe Bouguereau's neoclassical painting Flagellation of Our Lord Jesus Christ (1880) is resurrected, taking its form as a digital collage. Instead of taking his penance via whips made of rope, Christ is punished with black leather and iridescent gold paddles. Adding a voyeuristic edge to the work, a bulky CCTV unit is positioned behind Jesus and his leather-clad companions. Sideways Sacrament is the product of hermitage, evidence of sheer time spent and never-ending attention to detail. As with Dante before, both artists demand attention and reward the viewer for their submission—it's all a bit sexy.
In all its gloriously queer, campy extravagance and resplendent detail, the exhibition delivered a rich and long-awaited re-initiation into the physical (art) world. True champions of excess, the RMIT cohort, not least Dante and Kariotis, seemed to announce their rejection of the oft-quoted motto: less is more. Unless we're talking gold lamé—in that case I like to think the adage definitely still applies.
Julia Luby is an artist and writer living in Naarm/Melbourne. She is currently completing a Graduate Diploma in Art History at the University of Melbourne.